Contact CAA
office: MSM 120
phone: 713 - 743 - 3398
email: caa@uh.edu
Parking & Directions
Homegrown Houston Artistry
The University of Houston Community Arts Academy offers eclectic, adventurous, premium-quality learning experiences in music, theater, dance, and visual arts. The Community Arts Academy is a UH home for any Houstonian, regardless of age, who wants to grow through creativity.
Grow more self-assured, confident, and disciplined
Grow more curious about the diverse world of arts and ideas
Grow more empathetic and collaborative
Grow more observant of beauty and meaning in the world
Grow more enthusiastic about your own potential for excellence
Join our diverse, supportive community of artists and learners and enjoy the wondrous opportunities and resources the University of Houston offers growing artists.


Voice and Instrument Studies
For students seeking highly personalized, ongoing, comprehensive instruction in the arts. Currently we offer piano, violin, viola, cello, organ, voice, choral, and mariachi studies.
Piano, violin, viola, cello, organ, and voice
Our approach aims to train a well-rounded musician in a peer-supported environment.
Kids & Teens

Kids & Teens enrolled in piano, violin, viola, cello, organ, and voice studies at the Community Arts Academy receive two weekly classes:  

Weekly private lesson with CAA Teaching Fellows with guidance from UH Moores School master faculty. Students may enroll in either 30-, 45-, or 60-minute lessons.

Weekly Saturday group learning experiences, which include: 

 

Monthly

performance classes

with special guest teachers and supportive feedback from peers.

Monthly

University Adventures

that nourish curiosity and passion. Destinations include KUHF public TV and radio studios, the world class UH piano repair workshop, the UH college of Architecture, the UH Creative Writing Center, and other fascinating and inspiring places. 

 

Bi-monthly

musicianship classes

that improve music literacy, music composition skills, improvisation skills, and collaboration skills.

All actively enrolled music students will receive free tickets to all UH Moores School of Music performances. 

Adults

Adult music studies students receive a weekly private lesson, plus opportunities to participate in monthly performance salons, online music theory courses, piano chamber music experiences, and 20% reduced tuition to one CAA seminar of the student's choice each semester.

All actively enrolled music students will receive free tickets to all UH Moores School of Music performances. 

Choir and Mariachi

For more information on how to join a UH choir or mariachi, please fill out the inquiry form HERE.

Learn more about choir HERE.

Learn more about mariachi HERE.

For questions, please contact us at caa@uh.edu or 713.743.3398.

Registration occurs at the beginning of the fall, spring, and summer semesters. To learn more, please fill out the inquiry form HERE. 

After completing the inquiry form, pending teacher availability and/or placement interview, you will receive information about registration as well as other learning experiences offered by the Community Arts Academy.

Fall semester begins in August, spring semester begins in January, and summer lessons are flexible.

For additional questions, please reach out to us directly at caa@central.uh.edu or by calling 713-743-3398. 

Tuition & Fees

Music and Instrument Studies:

Tuition includes a weekly private lesson, a weekly group experience at the University of Houston, end-of-semester recitals, and registration fees.

Active CAA students receive free tickets to all Moores School of Music performances.

| Fall/Spring Semester | |
| --- | --- |
| | $945.00 |
| | $1,207.50 |
| | $1,470.00 |
| | |
| | |
| Summer Semester | |
| | |
| | |
| | |

 *University of Houston Students, Faculty, and Staff receive a 10% discount.

Payment

Payment can be at the beginning of the semester or in installments with an additional fee.

By Credit Card: You will receive an invoice e-mail from caa@central.uh.edu. Upon receipt of your invoice, pay by credit card using the link provided.

By Check: Personal checks should be made out to University of Houston. We cannot accept cash payments.

Deliver to: our office in MSM #120

OR

Mail to:
Moores School of Music
ATTN: CAA
3333 Cullen Blvd #120
Houston, TX 77204-4017
For life-long learners seeking to nourish their passion and curiosity for the arts through only-at-UH, deep-diving discussion groups, classes, and social learning experiences. 
No experience required, just curiosity!

What is Color?
A botanist, an optometrist, an opera singer, a pianist, a theatrical lighting designer, and a photographer all try to explain: What is Color?

What is Time?
A composer, a dancer, a poet, a historian, an athlete, and a photographer all try to explain: what is time?

Euphonia! Intersection of Music and Art  
This interdisciplinary seminar uses visual art concepts to help us hear music more vividly and music listening skills to help us look at art more deeply. The seminar culminates with a Moores School Symphony Orchestra concert, underneath Frank Stella's modern art masterwork Euphonia. Join us for a feast of the senses!   


Backstage Pass  
This exclusive course takes you into unseen corners of the McGovern College of the Arts: backstage to the costume shop and theatrical lighting lab; up into the ecstatic universe of Frank Stella's Moores Opera House mural, Euphonia; inside a priceless piano; out onto the football field with the marching band drill designer; plus, other fascinating, fun places behind the curtain.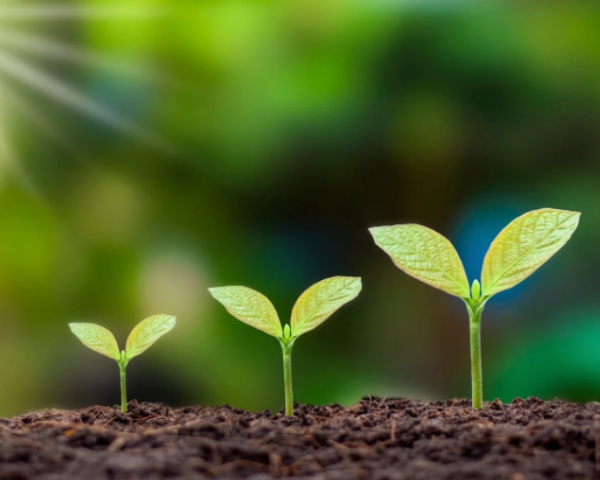 COMMUNITY ARTS ACADEMY IS ALSO GROWING
Coming soon: New Studies, Seminars, Happenings & Hangouts, and Camps/Workshops/Retreats