Professors Fares and Rainbow Win Outstanding Faculty Mentorship Awards
By Jillian Holden
The Undergraduate Scholars and Major Awards Celebration was held virtually on Oct. 20 and hosted by the Office of Undergraduate Research and Major Awards (OURMA). The University of Houston Outstanding Faculty Mentorship Awards were featured at the Celebration and awarded to Michael Fares, assistant professor in the Department of Modern and Classical Languages, and David Rainbow, instructional assistant professor in the Honors College.
Professors Fares and Rainbow were recognized for excelling in faculty mentorship by stimulating developmental growth through advice, feedback and guidance on research activities, and honing skills essential to current and prospective careers. They have been instrumental in the development and stability of the Fulbright U.S. Student Program, Critical Language Scholarship, and the Boren Awards as well, seeking opportunities and providing support for students to do research and study abroad.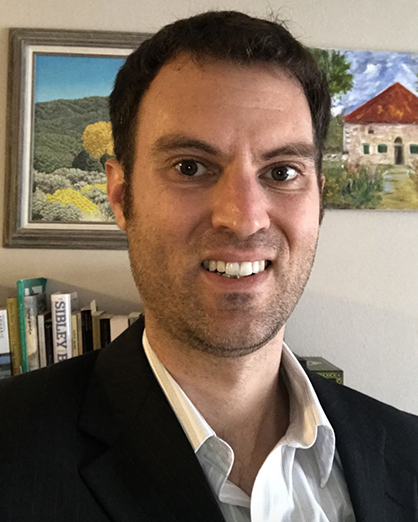 Michael Fares campaigns for students to apply to national fellowships and has repeatedly produced national prize winners in language study and students enrolled in top graduate programs. He teaches beginning and intermediate level Arabic courses strengthened by experience in the Arabic Flagship Program and the Arabic Summer Institute at The University of Texas at Austin. 
"Since joining the UH faculty in 2012, Michael Fares has been an exemplary educator, winning university-wide teaching awards and garnering the praise and adoration of students and colleagues alike," Emran El-Badawi, program director and associate professor of Middle Eastern Studies said. "Thanks to his sacrifice, hard work, and unprecedented commitment to the students, our Arabic language program is one of the best in Texas."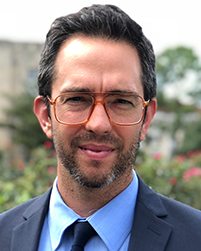 David Rainbow is a professor at the University of Houston Honors College, teaching European and Russian intellectual history, the history of energy in Eurasia, and the Human Situation sequence. He advises students on opportunities to study abroad, and his research has been supported by fellowships from Columbia University, New York University, the Hoover Institution at Stanford University, and the Jordan Center for the Advanced Study of Russia. 
"David Rainbow makes extraordinary contributions both inside and outside the classroom," said William Monroe, dean of the Honors College. "He has been recognized with the Wong Faculty Engagement Award, the Lerner Faculty Fellowship, the Provost's Teaching Excellence Award, and now the Outstanding Faculty Mentorship Award – all well deserved." 
The passion of Professors Fares and Rainbow reflects an innate desire for excellence. Cultivating research abilities and a successful work-life balance, they challenge and innovate, creating unique opportunities for students and faculty to thrive and excel. Congratulations to both faculty members on their awards!