Four Honors Students Selected for MD Anderson Summer Program
By Jillian Holden   
Four Honors College students have been selected for the Partnership for Careers in Cancer Science and Medicine summer program with national cancer researchers hosted by The University of Texas MD Anderson Cancer Center. Nominated for exemplifying compassion and an aptitude for research in the medical field, Amenda Khoei ('22), Jordan Pemberton ('23), Rael Memnon ('21), and Kristen Harris ('23) will collaborate and work alongside worldwide cancer experts for 10 weeks. 
"I am thrilled that all four students will have the opportunity to learn with the faculty at MD Anderson this summer," Associate Director Brittni MacLeod, Office of Undergraduate Research and Major Awards (OURMA), stated. "This experience will benefit their careers and have a positive impact on the ways they work with patients and colleagues through research-backed care."
The Partnership for Careers in Cancer Science and Medicine collaborates with Houston Independent School District, Cristo Rey Jesuit College Preparatory School, multiple universities, and the Posse Foundation to teach and encourage passionate medical leaders through hands-on research training, weekly seminars, and workshops. 
"The University of Houston proposed outstanding candidates. We look forward to advancing our mission area of education by working with these students and giving them hands-on experience in the world of cancer research," said Dr. Elizabeth Travis, associate vice president, Faculty Diversity, Equity and Inclusion at MD Anderson. "Our teams are excited for the opportunity to help Amanda, Kristen, Jordan and Rael achieve their dream of becoming cancer scientists and physicians." 
MD Anderson is one of the world's premier cancer centers focused on cancer patient care, research, education and prevention. Pursuing a bachelor's degree in biochemical and biophysical sciences, Khoei learned about the program through OURMA and plans to use this experience as a platform for conversation and insight from MD Anderson faculty and other students selected for the program.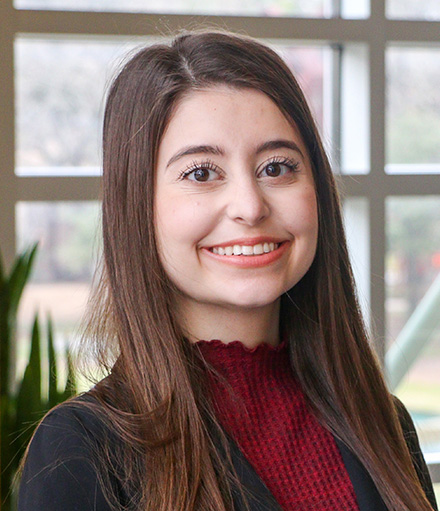 "I applied to this program because I not only want to learn about and partake in cancer research, but I also want to gain valuable insight about oncology and overall medicine," Khoei said. "With a background in primarily community health, I want to expand my experiences into clinical heath."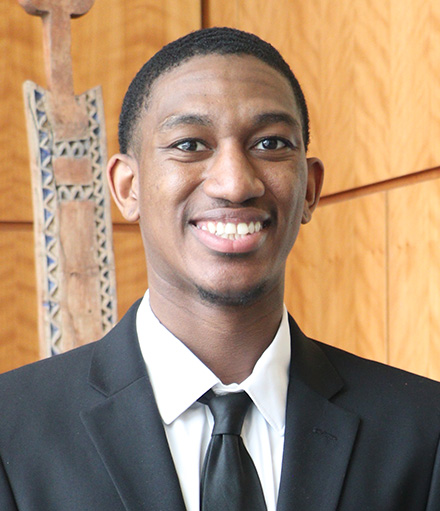 Pemberton, pursuing a bachelor's degree in health on the health promotion track, learned about the program from his mentors in the Houston Scholars Program and believes the exposure, connections, and experience gained will prove invaluable to the trajectory of his career as a primary care physician. Witnessing oncological care, research, and response will be instrumental in his ability to diagnose, treat, and provide the highest standard of care to patients. 
"The University of Houston, but particularly the Honors College, does a great job of exposing students to great opportunities on local, regional, and even national levels," Pemberton said. "The connections I will gain during this program to current, world-class physicians and the other competitive, bright minded pre-med students like myself will put me into circles with the best of the best. This internship will also elevate the quality of my own future practice."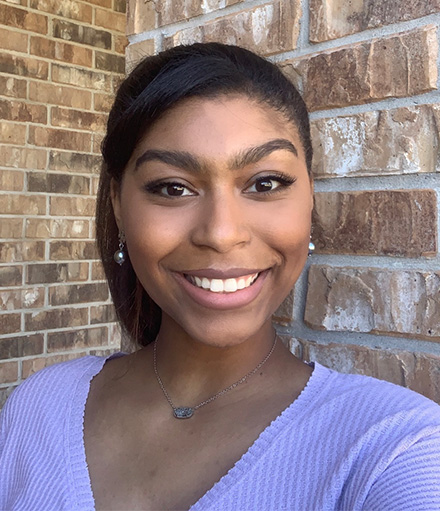 Inspired by MacLeod to apply, Harris is currently seeking a bachelor's degree in biology and feels that the seminars, workshops, and clinical shadowing offered by the summer program will be key to molding her expertise in biomedical research through the teaching of basic laboratory methods, techniques, and ethical conduct of research.
"I'm looking forward to gaining an inside perspective on the expectations and rigor of a career as a physician scientist," Harris said. "I am confident that this experience will not only develop my expertise in biomedical research, but also prepare me for the challenges of a career in medicine."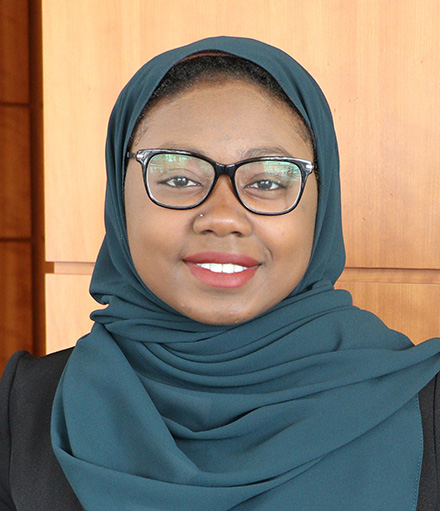 Memnon is working toward a bachelor's degree in biology, and as an aspiring physician, she views the Partnership for Careers in Cancer Science and Medicine as an opportunity to obtain career development advice and guidance from MD Anderson leaders and experience onsite which path will best take her to success. 
"I believe this program will provide me with the necessary research skills needed to bridge medicine and research together in a topic I am interested in," Memnon said. "Furthermore, I believe from this program I will attain mentors that can better guide me on how to go about incorporating my passions of global health, neuroscience, cancer pharmacological research, and medicine to become the best physician possible for my future patients."

At the end of the program, the trainees will present the results of their research as scientific posters, along with trainees from other summer programs, at the virtual MD Anderson Summer Experience Final Event as well as participate in an Elevator Speech contest, a fun, practical way to practice succinctly introducing their field of study and research to others.
Students interested in learning about undergraduate research programs and opportunities for competitive fellowships should contact the Office of Undergraduate Research and Major Awards at undergrad-research@uh.edu.