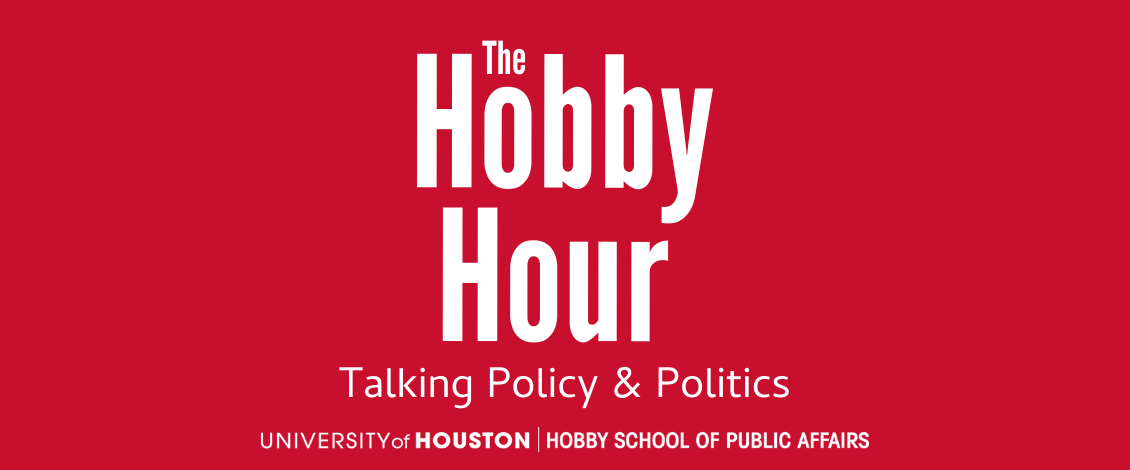 Rediscovering Our Sacred Middle Ground
Oct. 11 at noon
Paul Hobby will discuss his book Glorious Tension: Rediscovering Our Sacred Middle Ground in an Age of Extremism. Hobby's thought-provoking book explores concepts such as confirmation bias and political grandstanding, describing the importance of compromise and celebrating the things we have in common in a collection of essays. Jim Granato, dean of the Hobby School of Public Affairs, will host the virtual conversation.
About the Speaker
Paul Hobby is the founder and managing partner of Genesis Park, a private fund manager. He has served as the chairman of the Texas Ethics Commission, the Greater Houston Partnership, the Houston branch of the Federal Reserve Bank of Dallas, the Texas General Services Commission and the Texas Business Hall of Fame. He holds a BA in history from the University of Virginia and a JD from the University of Texas School of Law.
The Hobby Hour is an interactive discussion about public policy and politics hosted by the Hobby School of Public Affairs at the University of Houston. Watch the show on the Hobby School's YouTube, Facebook and Twitter channels.