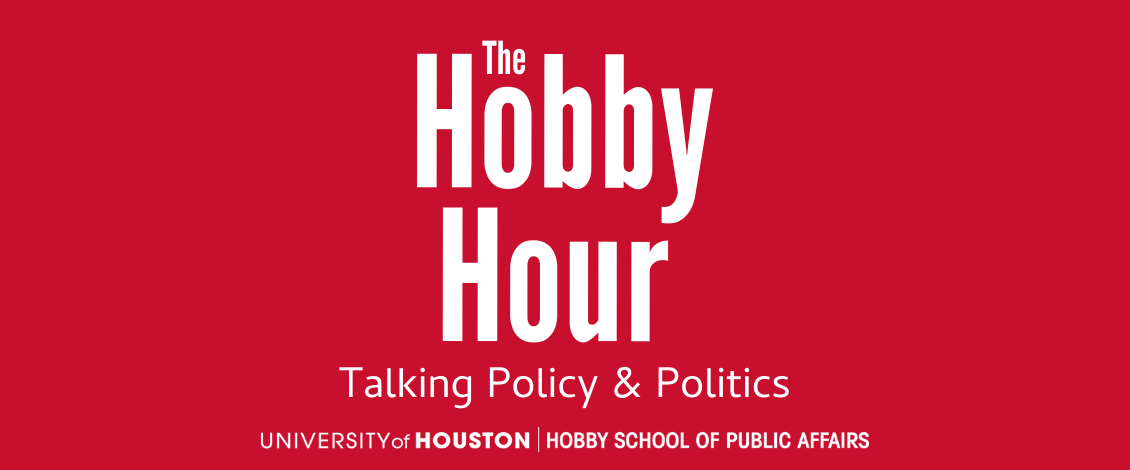 The Future of the State with Texas Comptroller Glenn Hegar
Texas Comptroller Glenn Hegar will discuss his role as the state's chief financial officer and the various essential areas his office oversees in Texas. Hegar will also talk about his pathway to public service, the state's economic outlook and guiding the Texas Legislature on crafting the budget when lawmakers gavel in on Jan. 10, 2023, for the 88th Texas Legislative Session. 
Hegar was elected as the 36th Texas Comptroller of Public Accounts in November 2014. Previously, he served as a member of the Texas Senate and House. Chase Untermeyer, Hobby School Professor of Practice and former U.S. Ambassador to Qatar, will moderate the virtual conversation.
Noon, Dec. 14
The Hobby Hour is an interactive discussion about public policy and politics hosted by the Hobby School of Public Affairs at the University of Houston.