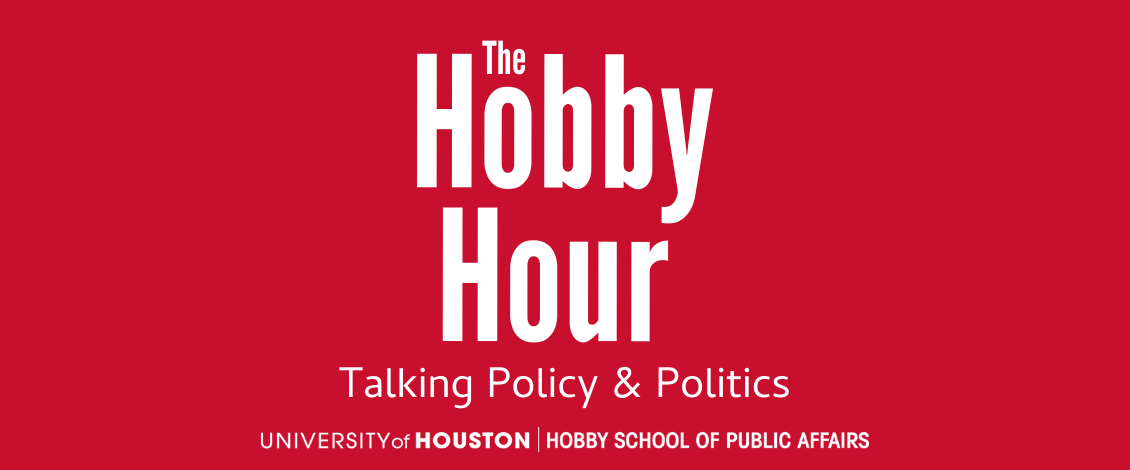 Join Senator Kirk Watson, founding dean of the Hobby School of Public Affairs, for an interactive webinar with leading political and public policy experts. The monthly shows will feature folks you elect to office, political journalists, social scientists and policy wonks (but probably not all at the same time). Viewers will have the opportunity to pose questions during each show.
Together, we'll figure out what's going on, how it could be better, and who's going to get it done.
If it's happening in your community, it's up for discussion.
Join us. We'll lay it all out  on The Hobby Hour. 
TBD 
 Panelists
Coming Soon.  
The Hobby Hour is an interactive discussion about public policy and politics hosted by the Hobby School of Public Affairs at the University of Houston.