FALL 2013-SPRING 2014 SPEAKERS
BB&T Speaker Series in Political Economy, Free Markets, and Free Societies
The Hobby School of Public Affairs invites you to attend the BB&T Speaker Series in Political Economy, Free Markets, and Free Societies. The BB&T Speaker Series convenes nationally renowned scholars and leading professionals to discuss timely policy and ethical issues. Lectures are free to the public. Lectures are co-sponsored by the Honors College's Phronesis program. Details about each individual lecture are below.
What's Fair? A Lecture Series on Justice and Desert in America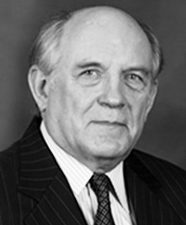 April 10 at 5:00 pm, Rockwell Pavilion
Coming Apart
Charles Murray, W.H. Brady Scholar at the American Enterprise Institute
Murray argues that a new upper and lower class have diverged so far in cultural behaviors that they no longer recognize any underlying American values. This problem does not break along racial or ethnic lines and, furthermore, is not due to income equality either. In order to show this, Murray focuses on the upper and lower classes of white America. He believes that the upper class has consciously segregated itself to be surrounded by its own kind, while the lower class is losing the value of traditional family and community life.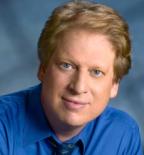 February 7 at 5:00 pm, Honors Commons
Paul Bloom, Brooks and Suzanne Ragen Professor of Psychology at Yale University
Dr. Bloom's research explores how children and adults understand the physical and social world, with special focus on morality, religion, fiction, and art. He has won numerous awards for his research and teaching. He is past-president of the Society for Philosophy and Psychology, and co-editor of Behavioral and Brain Sciences, one of the major journals in the field.  Dr. Bloom has written for scientific journals such as Nature and Science, and for popular outlets such as The New York Times, The Guardian, The New Yorker, and The Atlantic Monthly. He is the author or editor of six books, including Just Babies: The Origins of Good and Evil.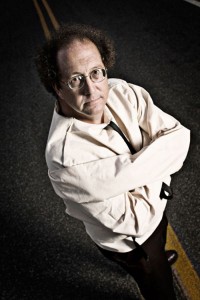 November 14 at 5:00 pm, Honors Commons
Are Psychopaths Responsible?
Walter Sinnott-Armstrong, Stillman Professor of Practical Ethics in the Philosophy Department and the Kenan Institute for Ethics at Duke University
Psychopaths are less than 1% of the population but commit over 30% of the violent crime in our country. They are widely misunderstood, but new studies (including some brain scans) have taught us a lot about what makes them tick. This new information points towards innovative psychiatric treatments and raises question about whether they should be held legally responsible.
Economic Crisis: Causes, Consequences, and Remedies
October 16 at 5:00 pm, Honors Commons
America's Energy Narrative: Its Origins, Persistence, and its Impact on 40 Years of Energy Policy
Peter Grossman, Clarence Efroymson Professor of Economics College of Business Butler University
There is a story about energy that has been widely accepted by policymakers, but the story is mostly either misleading or false, and it has led to repeated policy failures for the last 40 years.