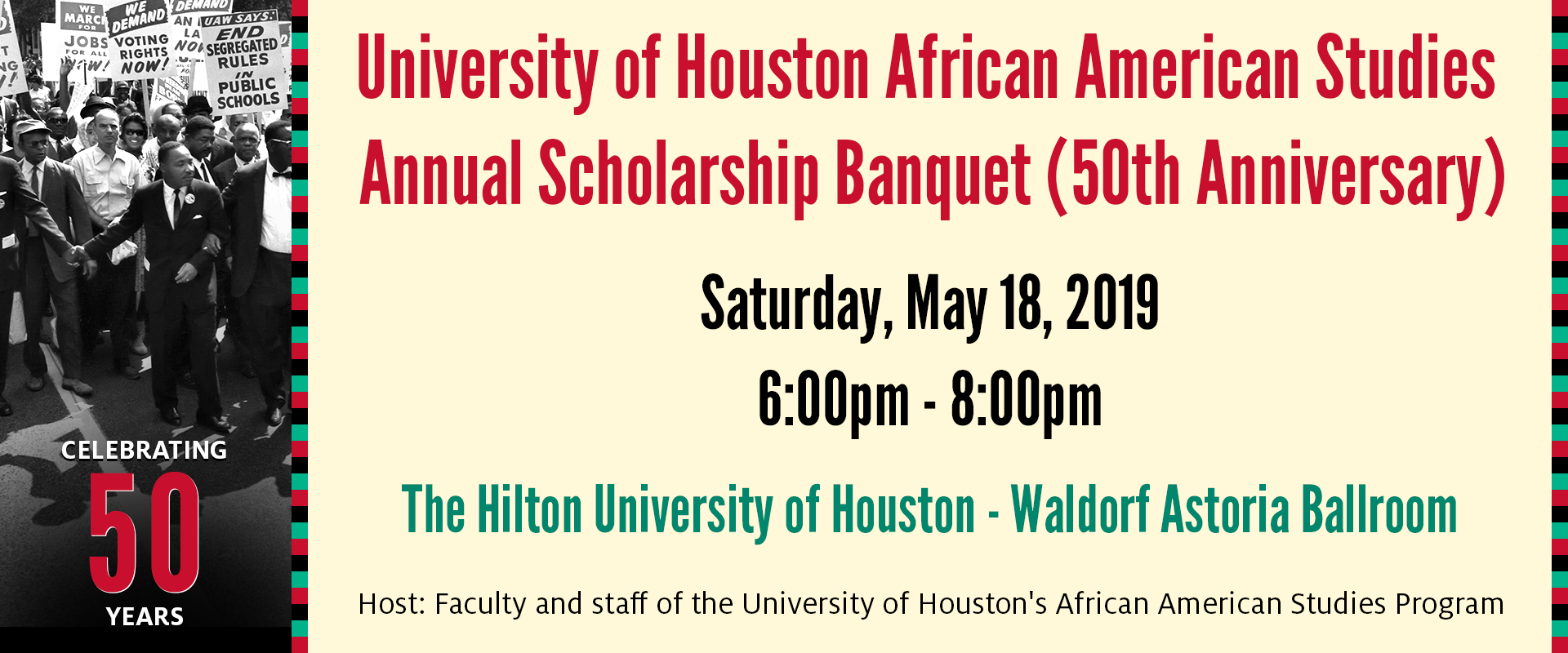 Keynote: DR. MOLEFI KETE ASANTE
Dr. Molefi Kete Asante, Chair and Professor, Department of African American Studies/Africology, Temple University.
Annual Scholarship Banquet
The University of Houston African American Studies
50th Anniversary Annual Scholarship Banquet
May 18, 2019
6:00 - 8:00 PM
University of Houston Conrad Hilton Hotel
Waldorf Astoria Ballroom
2019 Banquet Program
Awardees
Mr. Omowale Luthuli
Dr. Terence Fontaine
Dr. Rhea Brown Lawson
Cost
$150 (Individual Ticket).
Tables available for purchase.
How To Attend
For tickets, please visit https://giving.uh.edu/africanamericanstudies and scroll down to Individual tickets: $150 (FMV: $45). For more information, please contact Dr. Kevin Thompson at kbthompson@uh.edu or (713) 743-2811.