Public Safety
Call boxes have been providing level of security on campus for 37 years
By Cindy Granier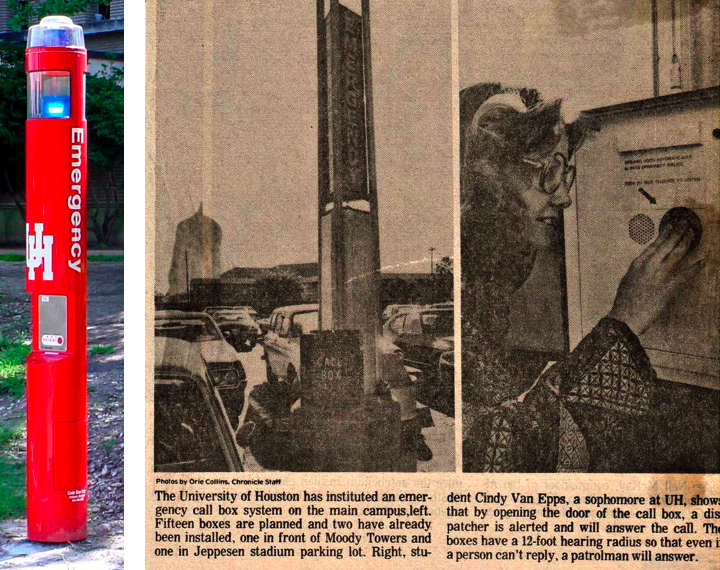 In the fall of 1978, the first two emergency call boxes had been installed on the University of Houston campus, with another 13 planned. Thirty-seven years later, that number has climbed to 148.
"The University of Houston has instituted an emergency call box system on the main campus," reads the first line of a caption underneath two photos that appeared in the Houston Chronicle in 1978 that showed the first two locations for the campus call boxes: Moody Towers and the football stadium parking lot.
Call boxes are now in place at strategic locations all across the campus. A call box is a direct line of communication to the UH Police Communications Division. Members of the UH community and visitors can use them for obtaining information, seeking assistance and for reporting emergencies.
Call boxes can also be used to request police assistance, escorts and assistance with vehicles. They provide an added measure of safety for the campus community.
Locations of emergency call boxes on campus that are not located inside parking structures can be found by clicking here.