CULLEN PERFORMANCE HALL
Theater director named for Cullen Performance Hall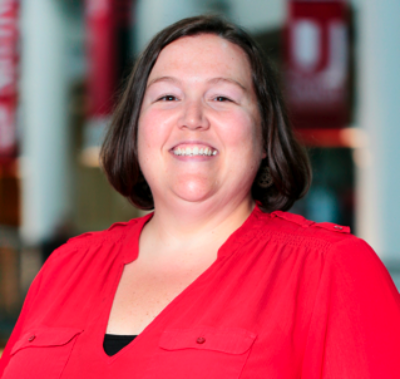 By Richard Zagrzecki
Carrie Miller's goals for her first few months as the new theater director for Cullen Performance Hall are straight forward.
"I want to build partnerships, learn everything there is to know about how the venue runs and build awareness of how it can enhance the UH experience," said Miller, whose first day on the job will be Nov. 28.
Miller will be in charge of booking the historic venue and working with agents and promoters. She will also be responsible for building relationships with campus and community partners and increasing awareness of all that Cullen Performance Hall has to offer students, faculty, staff, alumni and the Houston community.
Miller is not new to the University of Houston campus. From 2009 to 2012, she held a key position in the Center for Student Involvement, working closely with registered student organizations and serving in an advisory role for Homecoming and Frontier Fiesta.
She holds a bachelor's degree in elementary education from Indiana State University and a master's degree in college student personnel administration from the University of Central Missouri. She started her career as a first-grade teacher in the Aldine Independent School District, and has spent the past 13 years working in higher education.
"I am looking forward to serving the UH community and am excited about the challenge of filling the Cullen Performance Hall with amazing events," she said.