Employee Spotlight
Vicky Alsaker
Principal Project Manager of Non-capital Projects
By Jessica Mize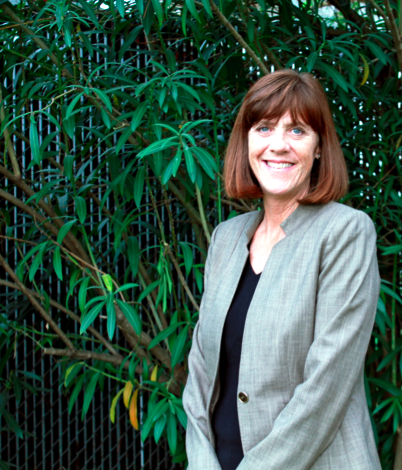 Working at the University of Houston feels a lot like coming home for Vicky Alsaker.
That's because the new principal project manager of non-capital projects within Facilities Planning and Construction actually got her start working on the campus of her alma mater, the University of Wisconsin-Stout.
"While pursuing my bachelor's degree in interior design, I was selected as the student designer for the school's student center building," said Alsaker. "It was the first job where I was able to apply the skills I was cultivating in school and I'm excited to be back in the realm of higher education."
Working in the field of project management, design and construction isn't just in Alsaker's job history, it's also in her genes. Her grandfather and father owned the lumber company in her hometown of Benson, Minn., so her weekends were spent playing in the lumber while her father did paperwork.
"I just fell in love with the smell of sawdust," she said.
Over time, that love morphed into nearly 30 years of industry experience. She's excited to use the skills and know-how she's acquired over the years to enhance the overall campus experience and support the University's goals.
"I'm a big proponent of planning," said Alsaker. "If you scope the project properly from the start and identify potential risks, you significantly increase its success rate, which in turn leads to more efficient spending."
Just four months into her role here, Alsaker's main priority thus far has been to familiarize herself with not only the projects her team oversees, but the University as a whole. Leading a group that can have more than 200 projects a year, she knows it's important to get a feel for the wide variety of buildings across campus.
"The team handles a variety of projects so every day at work is a little different for me," said Alsaker. "We handle everything from building envelope improvements to renovations in spaces like the Spec's Beverage & Food Appreciation Laboratory, so no two days are the same."
Alsaker says she enjoys not having a routine workday and actually thrives in an ever-changing environment.
It's no wonder, then, that she and her husband, along with their dogs, decided to load up their sailboat and circumnavigate the Caribbean from 2009 to 2012.
"I was so scared to lose sight of land, but the whole experience gave me tremendous confidence," she said.
Her time at sea greatly influenced the way she approaches life.
"During the trip, Ricky Skaggs' famous lyric 'I can't control the wind but I can adjust the sail' became my philosophy," she said. "Even though I'm back on land, that's still my mantra."