FACILITIES MANAGEMENT
Building Coordinators Corner
By Jacquie Vargas
It's hard to believe we are at the last building coordinator quarterly meeting for 2014! It sounds corny to write this, "But where has the semester gone?" How many times do we all say that at this juncture of any semester?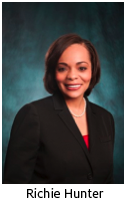 This last quarterly meeting of 2014 should hold some interesting information and help answer some of the questions related to the upcoming winter electrical outage. We will have representation from FM and FPC on hand to help address your questions and to help provide more information regarding the nature of the outage and what you and your building occupants can expect to experience.
Vice President for University Marketing, Communications and Media Relations Richie Hunter, along with Director of Web and New Media Communications Bill Herndon, will present some great information regarding the University's newest program, "Welcome to the Powerhouse!"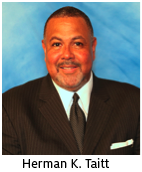 Building Coordinators will also be introduced to new Executive Director of Facilities Management Herman K. Taitt. And if you've been wondering about the automated external defibrillator (AED) devices located in your buildings, UHPD will be on hand to help provide information on how to maintain them, when they need to be maintained/services - everything you ever wanted to know about AED's!
Facilities Management Managers Ray Mosley and Craig Whitfield will be on hand to help share more information about two of our inspection programs that can help you in your buildings.
Please join us Friday, Nov. 14, at 9:30 a.m., in Rockwell Pavilion, as we once again come together to meet and share information. We are in the process of developing the quarterly meeting calendar for 2015.
Meet and Greet events
A Meet and Greet held recently in the Cameron building spotlighted Cameron's building coordinators and the Children's Learning Center's building coordinators. We combined these since Cameron houses both academic and childcare functions and we rolled the Wheeler Children's Learning Center into the event as well. Those who attended from both buildings were able to meet with representatives from FM and FPC to ask questions and interact with their building coordinators. We are in the process of developing the next Meet and Greet as well as a calendar of future Meet and Greet locations. If you are interested in our hosting one of these in your facility, please contact Jacquie Vargas, jmvarga5@central.uh.edu.