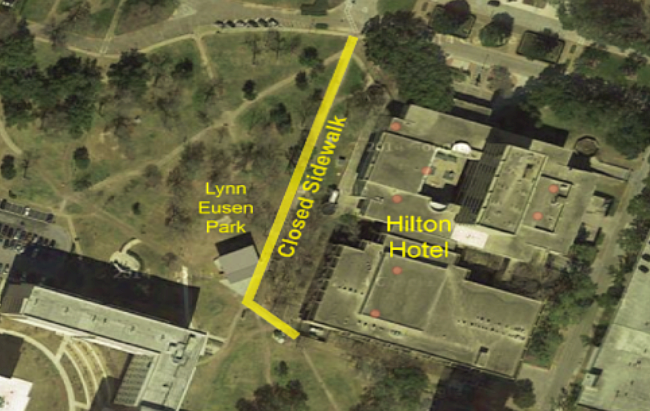 Plant Operations
Sidewalk along Hilton College to remain closed over summer
Construction-related activity for the Hilton College Patio Replacement Project is causing a temporary closure of the sidewalk that runs along the west side of the Hilton College adjacent to Lynn Eusan Park.
Construction is scheduled to continue through Aug. 22. Fencing will enclose the affected areas as shown in the diagram above.
The other sidewalks in Lynn Eusan Park will remain open for pedestrian traffic.
Contact Project Manager Bobby Galvan with any questions related to this project at bgalvan2@central.uh.edu or 713-743-5357. For more construction project information, visit the "Projects" section of the Plant Operations website at www.uh.edu/plantops/projects/.