Facilities Planning & Construction
Executive director named for FP&C
By Jacquie Vargas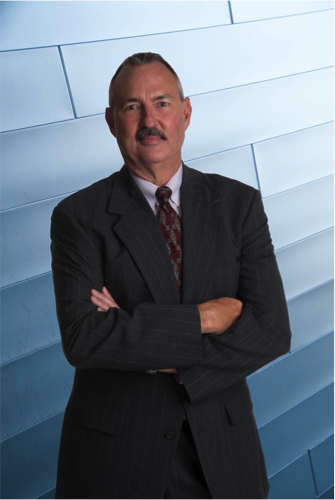 James D. Wofford Jr., AIA has been named executive director of Facilities Planning and Construction for the University of Houston System and the University of Houston.
A registered architect in the state of Texas and native Houstonian, Wofford graduated from the University of Houston with a bachelor's degree in architecture. His professional qualifications include being a member of the American Institute of Architects, the Texas Society of Architects and the Houston chapter of the AIA.
Wofford began his career managing corporate projects as part of Houston Lighting and Power Company's architecture department. Most recently, he was a senior manager for the Jones Lang LaSalle projects group at the ExxonMobil Houston campus. He has managed the design and construction of multiple large scale, worldwide corporate headquarter projects and mission critical projects as part of Hewlett Packard's Global Real Estate Organization, CEPM Mission Critical Group. 
Wofford is LEED GA certified and a chapter executive vice president and charter member of the 7x24 Exchange Texas South, an organization for those who design, build, use and maintain mission-critical enterprise information infrastructures.
With 35 years of experience managing projects in the corporate and the mission critical environments, Wofford has been involved with millions of square feet of project management services and several hundreds of millions of dollars of spend on ground-up construction and renovation of data centers, labs, classrooms, call centers and office interiors in the United States and Canada as well as developing markets in Costa Rica and Panama. Clients and employers include ExxonMobil, JLL, HP, HL&P, General Motors, Disney, American Airlines, CIBC, Halliburton, TD Bank of Canada and Valero.  He was tasked with leading multiple disciplines and sometimes cross cultural teams in the preparing of cost effective design and delivery solutions.
Additionally, he has a strong desire to serve his community. He is a life member of the Houston Livestock Show and Rodeo and actively participates on several of the organization's committees.
As executive director, Wofford looks forward to providing leadership and direction to Facilities Planning and Construction. He will manage the department's budget and human resources while maintaining direct responsibility and monitoring of the University's activities pertaining to long-range planning and facilities development. This will include the construction of buildings, utilities, site work and renovation/remodeling projects at the University as well as the component campuses.
"I am excited to join the University of Houston team and to be able to reciprocate all that the University has provided towards my education." stated Wofford. He continued to say, "I look forward to helping continue to drive Dr. Khator's vision of a Carnegie-designated Tier One public research university."