Student Spotlight
Joanne Ma
Office of Sustainability Outreach assistant
By Richard Zagrzecki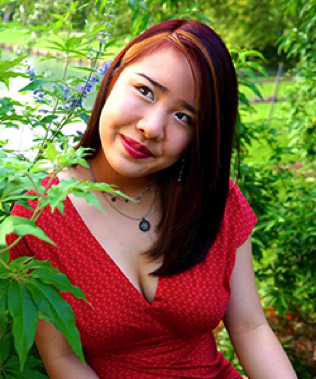 Joanne Ma has developed a lot of passions in her young life, but none hits home more than one particular project she is focused on right now.
Ma, an architecture major in her second year at the University of Houston, is writing a biography of her mother's life.
"My mother was a refugee who escaped the Cambodian genocide of 1975," said Ma, who grew up in Sugar Land. "I'm capturing her journey from her native country to her life in America."
Ma loves to write, and hopes to become a published writer through her mother's biography. But writing, however, is just the tip of her creative iceberg.
She enjoys painting, having spent three years taking art classes at Dulles High School. She also likes to bake, coming up with creative healthy recipes and teaching others through a blog she started.
"I baked this deep-dish chocolate cookie cake without any flour, butter, eggs or milk. The main ingredient is actually chickpeas," she said. "I love making it for parties because no one would ever guess it is not as bad for you."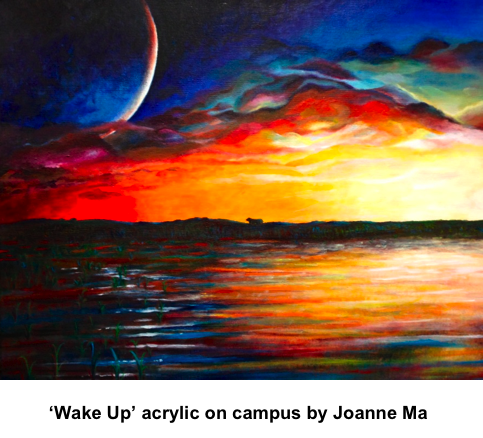 Ma has also had a passion for sustainability, which is why she decided to apply for a part-time outreach assistant student worker position in the UH Office of Sustainability over the summer. She was offered the job by Sustainability Program Manager Sarah Kelly and has been helping promote and coordinate such outreach programs as the sustainability meetups and Sustainability Fest.
"I have always been interested in sustainability. In high school, I was the president of the eco club," Ma said. "As a student, I have learned that we all have civic responsibilities to be cognizant of our surroundings, maintain sustainable practices and actions, and just reduce our overall carbon footprints."
She is not the first person in her family to attend UH. Her older brother received a bachelor's degree in civil engineering and is currently pursuing a master's degree. She has an aunt and uncle who also have earned degrees from UH.
After graduation, she wants to work in an architectural firm that incorporates sustainability into their design philosophy and allows her to tap into her creative side.
She also has a more ambitious goal that developed over the past five years during her involvement with the Pangea Network, an international organization whose mission is to empower motivated individuals in Kenya and the United States with knowledge, skills and an ongoing network of support in order to achieve their dreams and make positive, life-changing contributions to their communities.
This past summer, she was an intern with the organization, during which she was their lead photographer. One of her jobs was to take photos during the annual Young Women's Leadership Challenge program, a six-day leadership and empowerment program for local high school girls.
"My involvement with the Pangea Network ultimately inspired me to one day pursue my own nonprofit that will connect architects, engineers and contractors from across the world to design and build sustainable schools in developing countries, giving children the opportunity to receive an education they wholeheartedly deserve," she said.