Employee Spotlight
Ron Harris
Electronic access control manager
By Jessica Mize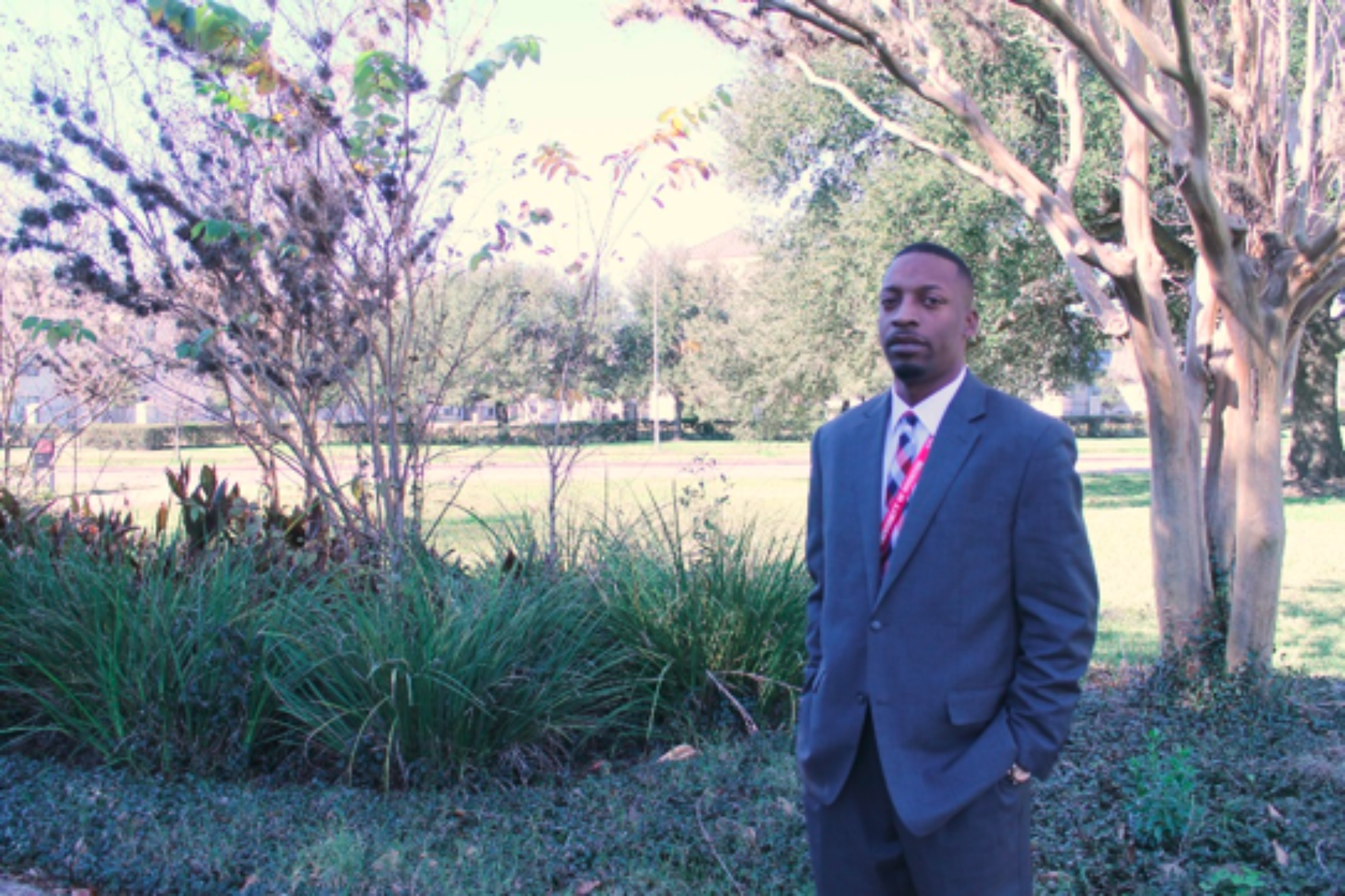 Ron Harris doesn't own any traditional keys to his house.
That's because Harris, UH's new electronic access control manager, has installed a system throughout his home that allows him and his daughters to come and go, instead, with electronic key fobs. The technology is so advanced that he can even, if he chooses, set limitations for when the fobs will and will not work, adding an additional layer of safety and security, should one get stolen or lost.
It makes sense, then, that the University of Houston chose him to take on the task of overseeing the University's newly deployed keyless access system (electronic access control system), which is in the process of being installed in every building across campus.
Just over five months into the job, Harris is excited about making a positive impact on campus. He's diving headfirst into his work, which requires him to not only monitor who enters a building and when, but also report and assess any security breaches he sees, such as doors being held open for too long, changes in building traffic and more.
"Access control is about more than just swiping into and out of buildings," said Harris. "My job is to assess and secure the physical infrastructure of the campus in an effort to keep all UH students, faculty, staff and assets safe."
Securing and monitoring each and every building on UH's sprawling, nearly 600-acre campus may seem like a daunting task, but Harris' past experience has definitely prepared him for the job. Back in 2007, he worked for a company that was charged with doing the same thing for every school throughout the Houston Independent School District.
"We kicked the project off by first walking through each school in the district to identify areas that needed to be secured with electronic access points, security cameras or both," said the father of two. "The technology we installed across nearly 300 schools were designed to proactively help their local police better respond to issues and incidents on those campuses."
But Harris' experience doesn't stop there. In total, he brings nearly twenty years of low-voltage information technology know-how –a decade of which is specifically security and surveillance focused – to the table. Throughout his career, he's overseen the installation of remote management intrusion systems and access control cameras in over 100 commercial buildings, including some fortune 500 companies.
"The University of Houston is like a small city, so securing the campus is going to be a big job," said the Dallas-born Harris. "I'm no stranger to managing big jobs, so I'm ready for the challenge."
A very security and safety-minded person, Harris has made it his personal goal to not only physically secure the campus, but also work to change the culture and mindset of everyone on it. He wants students, faculty and staff to quit thinking in terms of convenience and instead think in terms of safety.
"The goal is to not simply lock the doors," he said. "We have to work to ensure the equipment we're installing, such as the card readers and door position sensors, are working effectively and are being used effectively."
To help him in his mission, he has started holding safety trainings with police, security and dispatch officers, because he knows they are the campus' first line of defense when something goes wrong. During these trainings he works to familiarize them with the security systems that are currently in place across campus and discusses how they can better use these resources in their day-to-day procedures.
He's also in the process of developing a five-year plan that he hopes will make UH an example of what safety and security in the realm of higher education should be. With the proper security measures and standards in place, in addition to the support and cooperation of everyone across campus, he's confident that the University can get there.
"Crime is unpredictable, you never know when or where it's going to take place," said Harris. "It takes all of us working together to see change. We all play a huge role in our safety."