Student Spotlight
Shirin Purnell
Student worker in the Cougar Card Office
By Richard Zagrzecki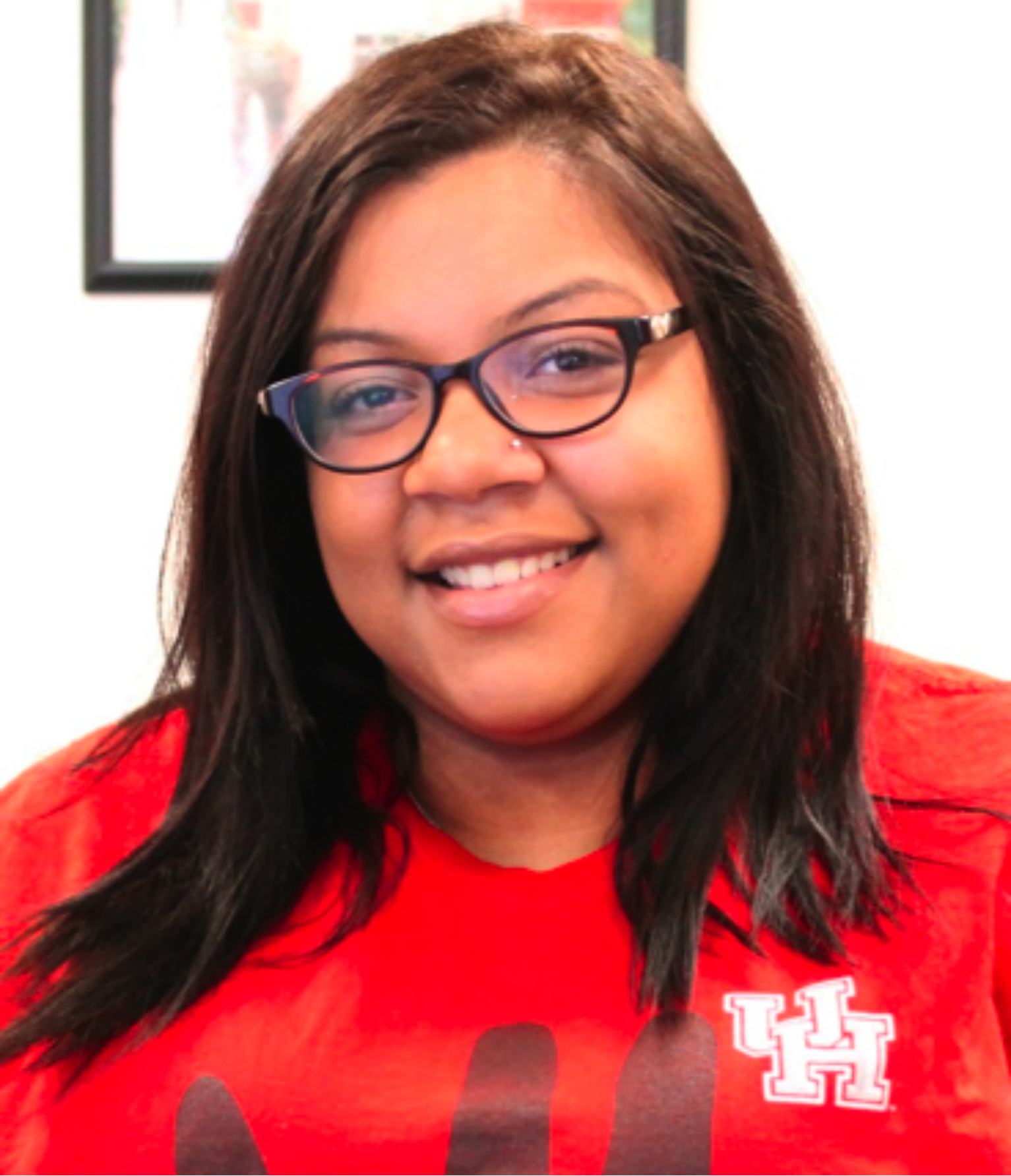 When Shirin Purnell was still in high school, she already knew what she wanted to study in college. That left only one major decision to make: what university was the best fit for her.
Purnell, a sophomore media production major, ultimately chose the University of Houston.
"It had the program that I was looking for. It is convenient. The atmosphere and diversity were also important," she said. "But when I came to the new student orientation, I realized right then and there that I had made the right decision."
Purnell is a graduate of George Ranch High School in the Lamar Consolidated Independent School District in Richmond. During her high school days, she was heavily involved with the school's student news channel, which aired a news show every morning for the student body. That experience was so interesting and fun she knew right away that's the career path she wanted to pursue.
"I look forward to one day having a job where I am working behind the scenes on a set, whether it is in films or television, as a camera operator or producer," she said.
In the meantime, she's enjoying her college career, which includes a student worker job in the Cougar Card office as a customer service representative. It's a job she's held for a little over a month.
She assists people who have questions about their Cougar Card, or who need a card because they are a new student or they have misplaced their previous one. She also helps process Cougar Card requests that arrive via the online submission form, as well as answer questions students have about the various meal plans that are offered.
Her busiest days at the office are those when a new student orientation is scheduled. That means an influx of new Cougars arriving to have their photo taken and a card created for them.
"I look forward to those days because it keeps me busy and I get to meet a lot of new people from all different backgrounds," Purnell said.
When not working or studying, she stays busy with the Student Video Network, as well as a campus group called Uncommon Colors, which allows students to express themselves creatively through a variety of different ways, such as painting, music or photography.
"We all come together and hang out and just get to know each other and each other's talents," she said.