Melissa Zastrow's Research Targets New and Existing Treatments
Melissa Zastrow is studying processes that take place in the gastrointestinal tract of humans and wants to learn how calcium, iron and zinc play a role. Thanks to a five-year, $813,751 CAREER award from the National Science Foundation, the assistant professor of chemistry's research at University of Houston will have firm financial support.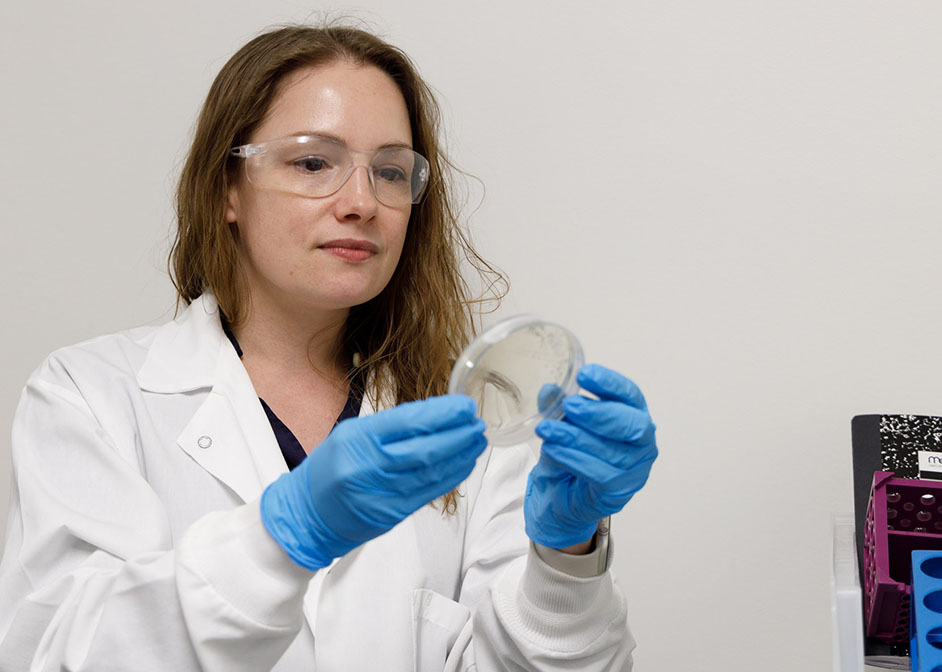 When Zastrow began her research career, she felt the study of metal ions in the human diet deserved more attention from the fields of chemistry and biochemistry.
"I thought I could use my skillset to look at metal ions in gut bacteria," said Zastrow.
CAREER awards are a significant honor for faculty who are in the early stages of their career. The award recognizes those who have the potential to serve as leaders in research and academia while furthering the mission of their department or university.
Examining the Small Intestine
Zastrow's work is focused on what takes place in the small intestine and in determining the molecular mechanisms for how metal ions affect the gut microbiota.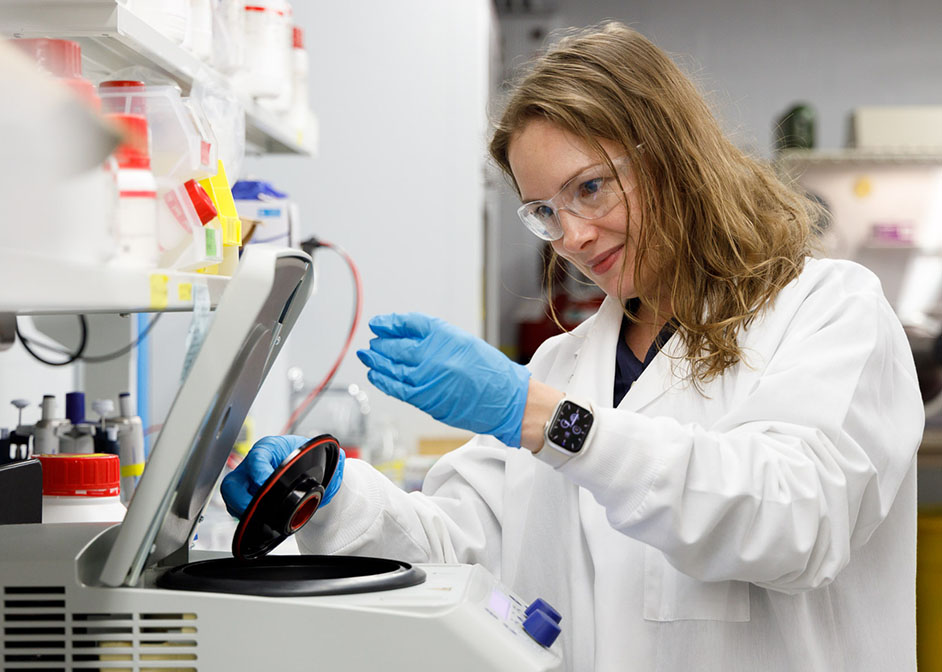 "The small intestine is where most of the nutrient uptake occurs in the gastrointestinal system," she said. "Our bodies need metals like iron and zinc, but when pathogens are introduced, that's when problems arise."
She stresses how recent studies show that metal ions in human diets are linked to changes in the bacteria that are present in the digestive system.
"These can be changes in the relative abundance of different types of bacteria," said Zastrow. "These changes are linked to gastrointestinal diseases and susceptibility to infection."
Through her CAREER award, Zastrow will take a closer look at the roles of metal ions in the colonization of bacteria in the small intestine. The bacteria act as a trigger for the immune system to initiate protective responses to prevent colonization and invasion by pathogens that can cause disease.
Findings from Zastrow's work may help to provide new therapies and offer more guidance for current medical treatments.
Prioritizing Research Projects and Student Exposure to Research
The CAREER award provides the level of support Zastrow needs to prioritize her projects.
"Until now, we've only been able to conduct our research on the side when studying direct mechanisms of colonization and how metals affect this process," said Zastrow. "Funding from the CAREER Award will allow us to focus more on this project.
Zastrow's gastrointestinal research project will allow both UH undergraduate and graduate students to actively participate in interdisciplinary research. Undergraduate students will choose an area they would like to explore more closely and present their findings to their peers.
The process would be led by Zastrow and her graduate students. She wants to eventually integrate this component into her undergraduate courses and expand it to other schools in the community.
Separately, Zastrow is also working on the development of protein-based metal sensors to detect metal ions in small intestine bacteria. That research is funded by a grant, totaling $1.9 million, from the National Institute of General Medical Sciences.
- Chris Guillory, College of Natural Sciences and Mathematics