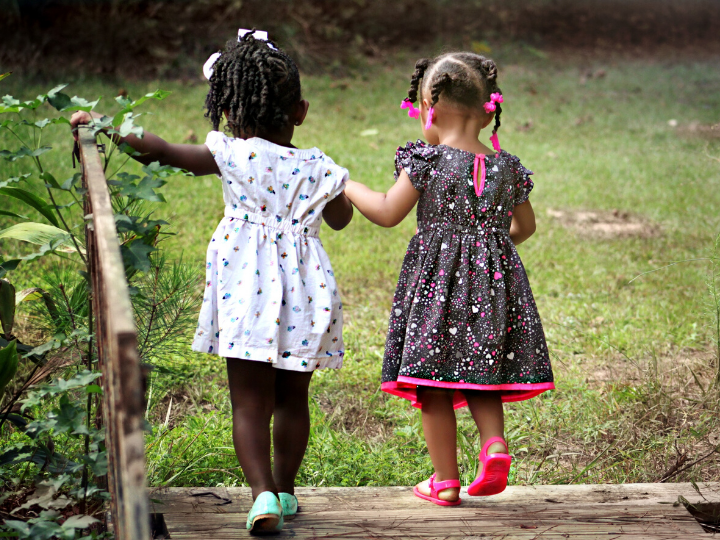 Seeking to end the current child welfare system and to reimagine new, anti-racist means of keeping children safe and protected in their homes, the University of Houston Graduate College of Social Work and the Center for the Study of Social Policy have launched the upEND movement.
Black children are overrepresented in foster care at a rate nearly double their proportion in the general child population. The influence of racial biases on decision-making in the child welfare system has been well-documented in research through the decades. The upEND movement aims to create a society in which the forcible separation of children from their parents is no longer an acceptable intervention for families in need.
"Black children are over-surveilled, over-policed and over-removed by the child welfare system. Once involved in this system, the trauma and harm that results from foster care causes irreparable damage to Black children, and serve as a source of their ongoing and continued oppression," said Alan Dettlaff, dean of the UH Graduate College of Social Work. "Now is the time to abolish these systems in favor of something that is inherently anti-racist and truly prioritizes support, not dissolution, of families."
Racial disproportionality, according to Dettlaff, results from racial inequities that exist at every decision point along the child welfare pathway — from the point of initial referral to decisions on entries into and exits from foster care. He says at each of these decision points, Black children experience inequitable outcomes that result in their greater likelihood of entering foster care and greater likelihood of staying in foster care when compared to their White counterparts.
Kristen Weber, director of equity, inclusion and justice at the Center for the Study of Social Policy, says the child welfare system has a long history of structural racism, which has led to devastating consequences for children and families of color.
"Despite decades of efforts aimed at reform, these inequities remain," she said. "We want to be sure we are creating and loudly elevating innovative, accessible and nimble anti-racist approaches that address the basic needs of families and will support children and their families together."  N Now is the time to reimagine child welfare research, policy, and practice
Studies have shown that children who enter foster care are at risk for a host of negative experiences as adults including homelessness, criminal justice involvement, low educational attainment, unemployment, economic hardship, substance abuse and significant mental health disorders. While the potential for these adverse outcomes exists for all children who enter foster care, the risk of experiencing these outcomes is heightened for Black children.
"Due to the anti-Black racism and entrenched inequality that pervade our society, Black children in America are already at increased risk of experiencing poor outcomes," said Dettlaff. "For Black children who experience the trauma of forced separation from their parents and placement in foster care, the result is a condition of compound disadvantage that makes it more likely these outcomes will be realized."
The upEND movement supports anti-racist policies and practices and joins with organizers working on adequate, safe, and affordable housing; a guaranteed minimum income; affordable and accessible health care; and other anti-racist interventions that create meaningful supports for families.
A virtual upEND meeting is scheduled for September, as well as a series of writings and interviews to be shared in the coming months. Learn more about the upEND movement here.
---