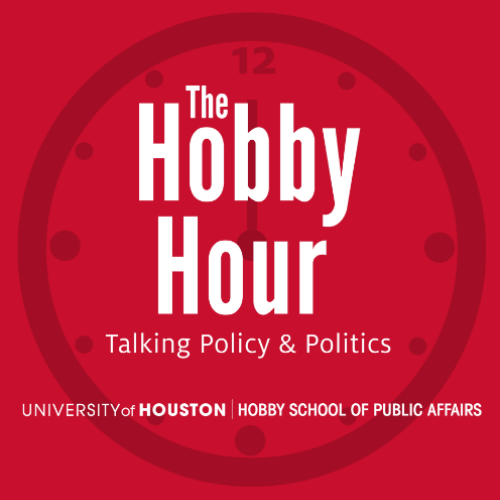 The Hobby School of Public Affairs at the University of Houston is launching a monthly webcast, designed to keep Texans up to date with the fast-changing political and policy landscape.
"The Hobby Hour: Talking Policy & Politics" will premiere at noon Wednesday, July 15, hosted by former state Sen. Kirk P. Watson, founding dean of the Hobby School, in conversation with political journalists from around the state: Taylor Goldenstein, Houston Chronicle; Gromer Jeffers, Dallas Morning News; Jonathan Tilove, Austin American Statesman; and Alexa Ura, Texas Tribune.
To watch, register here. An archived version will be available on the Hobby School website.
"Today's world is changing quickly, and finding ways to help people understand the current landscape and the public policies that shape it is critical to the Hobby School's mission," Watson said. "As an incubator for public policy, located in one of the nation's most diverse cities, we have an obligation to be part of the conversation about our changing future."
The Hobby School, named in honor of former Texas Lt. Gov. Bill Hobby, was approved as a stand-alone academic entity by the Texas Higher Education Coordinating Board in 2016. It includes the Center for Public Policy, founded at UH in 1981, as well as other research centers and government internship programs.
It offers a Master of Public Policy degree, as well as dual degrees in partnership with other academic programs, and conducts research and polling on topical issues to educate the public and policymakers.
"The Hobby Hour" will draw on all of that to focus on the day's hottest issues, building on the Hobby School's philosophy of bringing people together to find pragmatic solutions.
Future webcasts are set for noon, Aug. 19, with guests Harris County Judge Lina Hidalgo and Houston Mayor Sylvester Turner and noon, Sept. 16 with Bob Harvey, president and CEO of the Greater Houston Partnership.
---