Since 1986, the University of Houston Center for Mexican American Studies has invited experts researching the Latino community to become Visiting Scholars. This year, two professors join the list of experts furthering the pool of research on the Latino experience.
Assistant Professor Eric Castillo joins the UH School of Art.  His research begins at the place where art, social justice, culture and identity collide—"artivism" (art + activism). 



"I'm interested in how we can use visual images to recreate iconography for community mobilization, for youth empowerment and for advocacy," he said.  "In particular, I'm looking at the undocu-queer movement (self-identified LGBT and undocumented) and the possibility of making more strides for social justice and liberation.  The undocu-queer movement and artivism do that successfully."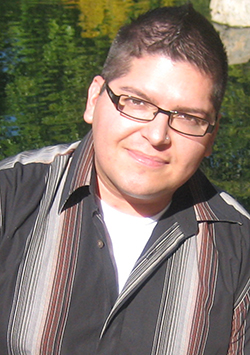 Castillo, also a scholar of the late artist Luis Jimenez, will spend the fall semester in research and the spring semester teaching. 

Associate Professor Jose Angel Hernandez joins the history department for his year as a Visiting Scholar.  An alum mentored by UH Professor John Hart, one of the nation's foremost scholars on Mexico, Hernandez will research repatriated Mexicans in the early 19th century. 

"There aren't any books looking at this period," he said.  "My research is a reinterpretation of Mexican and Mexican American history and Mexico's struggle to secure its northern border with repatriates after the U.S.-Mexican war."

Hernandez's research is a continuation of his work that resulted in the publication of his book "Mexican American Colonization during the Nineteenth Century: A History of the U.S.-Mexico Borderlands."  He hopes to teach a course in the spring about global migration to Latin America.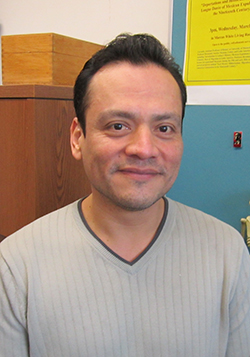 "These are two outstanding scholars who are producing important research about Latinos," said Tatcho Mindiola, professor and director of CMAS. "Jose Angel's research is a new and interesting approach to our view of being Latino. Eric is a promising young scholar who will bring us an important view of the role of art in our culture and behavior. We are fortunate to have them both."
Since 1986 the CMAS Visiting Scholars Program has recruited experts, who may be interested in tenured or tenure-track positions, to generate research about the Latino community in such areas as history, art, sociology, psychology, anthropology, political science and English. The program allows the scholar to pursue his/her research and publication writings, and to develop a spring semester class.
For more information on the Center for Mexican American Studies or its Visiting Scholars Program, visit http://www.uh.edu/class/cmas/index.php
---