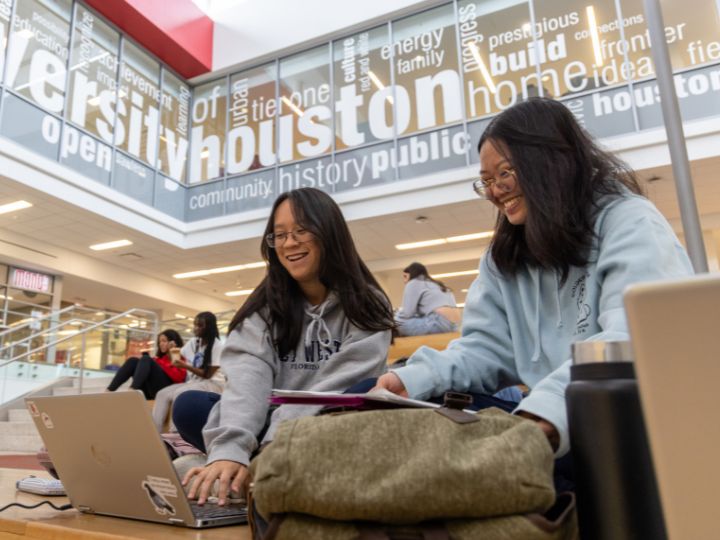 The University of Houston has once again been named one of the top 50 public universities for "Best Value" in the latest rankings from The Princeton Review. Coming in at No. 44 among public schools, UH was recognized for its outstanding academics, affordable cost and strong career prospects for graduates. 
"This recognition speaks volumes about our mission to provide students with a premier education and our support to help them achieve success before and after graduation," said Diane Chase, UH senior vice president for academic affairs and provost. "Our students don't have to mortgage their futures to pay for their degrees and they will graduate with stellar career prospects." 
The education services company chose 209 schools for the 2023 list based on data from its surveys of administrators at more than 650 colleges in 2022-23. Topics covered everything from academics, cost, financial aid, graduation rates and student debt. 
The company also factored in data from its surveys of students attending the schools as well as data from PayScale.com's surveys of alumni of the schools about their starting and mid-career salaries and job satisfaction. UH graduates with at least a bachelor's degree have a median starting salary of nearly $68,000 and a mid-career median salary of $119,800. One student said, "It really seems my future is cared for and cultivated here." 
In all, The Princeton Review crunched more than 40 data points to tally its ROI (Return on Investment) ratings. 
"The schools we chose as our Best Value Colleges for 2023 are a select group comprising about 8% of the nation's undergraduate institutions," said Rob Franek, The Princeton Review's editor-in-chief. "We commend their administrators, faculties, staff, and alumni for all they are doing to educate their students and guide them to success in their careers. These colleges are also exceptional for the generous amount of financial aid they award to students with need and/or for their comparatively low cost of attendance." 
Last fall, UH was included in The Princeton Review's "The Best 388 Colleges", which is based on administrator and student surveys. Only about 14% of the country's 2,700 four-year colleges were profiled. 
"At the University of Houston, we believe in taking a strong experiential approach to education that prepares students for successful careers and inspires them to think beyond their limits to become global citizens," added Chase.
---