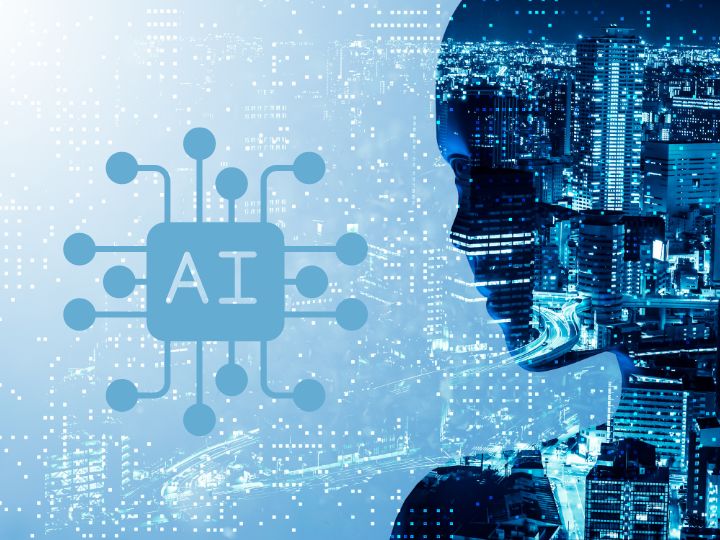 The next installment of University of Houston's "Critical Issues in Energy" Symposium Series focuses on the role artificial intelligence and other digital technologies play in the future of the energy sector and the marketplace. The event is being co-hosted by the UH Division of Energy and Innovation and the UH Energy Transition Institute.
The energy sector – in the U.S. and around the world – is facing several simultaneous challenges, including the need to reduce greenhouse gas emissions, increase energy efficiency and affordability, and integrate more renewable energy sources into the grid to reach a net-zero future. As academia, industry and the public sector work to find solutions, they are turning to artificial intelligence (AI) and digital technologies to accelerate the shift.
These technologies offer a range of solutions. From optimizing wind farm operations to predicting electricity demand to enhancing customer experience and nimble trading, AI is helping to make energy systems smarter, more efficient and more sustainable. Meanwhile, digital technologies such as blockchain and the Internet of Things (IoT) are providing new ways to manage and secure energy transactions and data, making it easier to track and verify renewable energy sources and reduce waste.
"Digital tools, including AI and data science, are going to be one of the key drivers of the energy transition, and will define how we live in the future," said Joe Powell, founding executive director of the Energy Transition Institute. "As such it is important for all of us to learn and understand these tools and how to work with them."
Detlef Hohl, chief scientist – computation and data science for Shell, is the keynote speaker for the two-hour event.
Hohl joined Shell in 1997 as a geophysicist and has been with the company for more than 25 years. During that time, he initiated and managed several research and development projects involving computational engineering, data science, digital technologies like artificial intelligence (AI) and machine learning, materials science, geoscience and petroleum engineering.
Previously, he served as a senior scientist at the German National Laboratory Forschungszentrum Jülich.
Hohl is an adjunct professor at UH and at Rice University. He is also a visiting scholar at the Alan Turing Institute, which is the national institute for data science and AI in the United Kingdom.
Attendees will gain an understanding of the role of digital technologies in the energy transition and potential opportunities in the energy marketplace in an interactive setting, with plenty of opportunities for networking with the speaker and other attendees.
While the event is open to the public and free to attend, advance registration is needed. Food and refreshments will be provided.
WHAT: A.I., Digital and the Future of Energy
WHO: The University of Houston Division of Energy and Innovation and UH Energy Transition Institute
WHERE: Theater Room, Student Center South at the University of Houston, 4455 University Dr., Houston, TX 77204 (Click here for map)
WHEN: 5:30-7:30 p.m. CST, Tuesday, April 4
To learn more about the event and to register, click here.
---