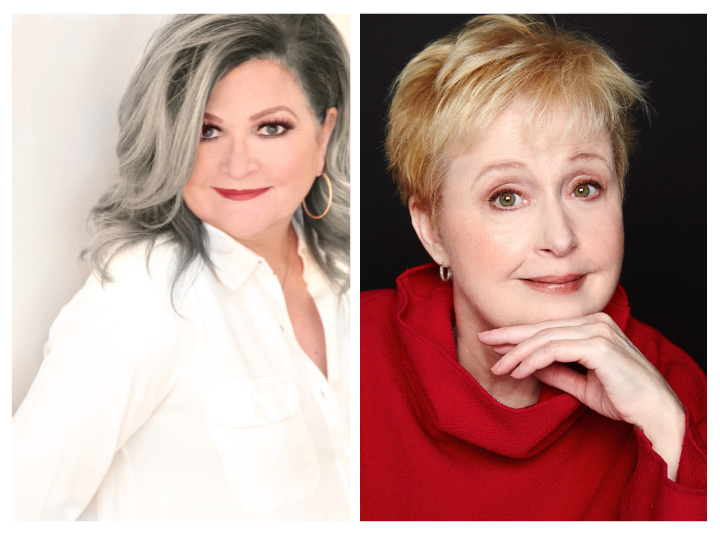 The Kathrine G. McGovern College of the Arts at the University of Houston, alongside Tony-nominated Broadway actress, UH alum and artist-in-residence Sally Mayes, presents a musical theater showcase concert on Thursday, April 20 at 7:30 p.m., titled "A Little Faith: An Evening with Faith Prince and Our Broadway Stars of Tomorrow," with Broadway and television star Faith Prince.
The concert is part of the McGovern College of the Arts' new course, announced in October and taught by UH alumna and actress Sally Mayes, titled "Song Performance for Musical Theatre." The course was designed to provide students with cross-disciplinary training in song performance and stemmed from the college's efforts to create opportunities for aspiring musical theater actors and singers.
"We are really excited to welcome Faith Prince to the University of Houston campus this April, as part of our work to develop new courses and curriculum to serve our students with comprehensive programs in music, theatre and dance," said Andrew Davis, dean of the Kathrine G. McGovern College of the Arts. "One of the reasons students come to a place like the University of Houston is to network with star talent; the concert with Faith Prince is another of those moments."
Faith Prince, a collaborator with Sally Mayes for the past four decades, has dazzled audiences on both stage and screen in a variety of memorable comedic and dramatic roles. She quickly rose to Broadway fame after winning a Tony Award, Drama Desk and Outer Critics Circle Award for her performance as Miss Adelaide in "Guys and Dolls," directed by Jerry Zaks and has remained one of the most prolific leading ladies working in American musical theater. Since then, she has starred in various roles on Broadway, in TV and in film. Faith Prince is perhaps most widely recognized for the many colorful characters she has created on television, including Nellie Cantrell on "Monarch," Judith Robertson in "Emily in Paris," Kristy Swenson in "Scream Queens," and Elaine Bingum in "Drop Dead Diva."
Faith Prince's dedication to her work and years of experience will be a source of invaluable knowledge for students. "When your commitment is to the work and the craft, it naturally opens doors to finding a path to a career filled with passion…I'm excited to be a part of Sally's master plan and be a resource for students," said Prince.
For the McGovern College of the Arts, this concert marks the second exclusive musical theater showcase concert at UH, following a debut of the format last spring, and will provide students and patrons with the opportunity to engage, learn and hear from both fellow students and Broadway's top talent.
Concert details
Thursday, April 20 at 7:30 p.m.
Quintero Theatre, University of Houston 3351 Cullen Blvd, Houston, TX 77004.
Tickets
General Admission - $20
Senior Citizen (65+) - $15
Student - $15
UH Faculty/Staff - $15
Group Rates Available - Contact McGovern College of the Arts box office for assistance for groups and schools
---