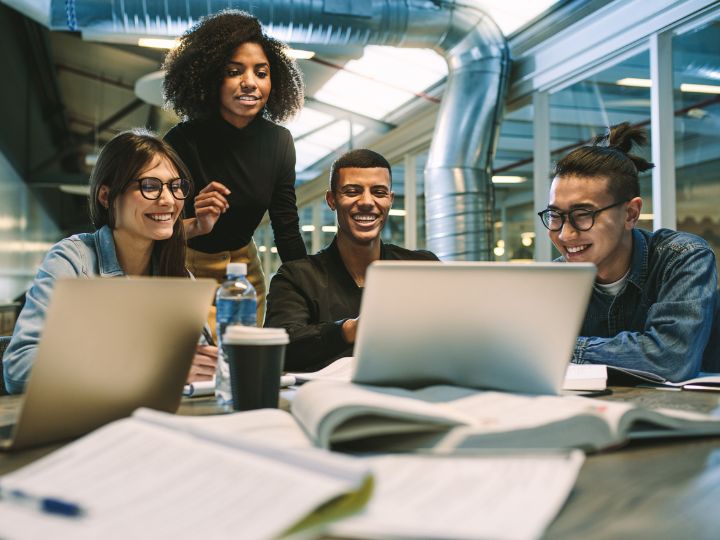 Located in the energy capital of the world, the University of Houston is uniquely positioned to play a leading role in delivering innovative solutions through education, research and private-public partnerships to address the complex energy challenges of today and the future. With more than 8,000 students pursuing energy-related careers, UH is the Energy University.
UH Energy, an umbrella for efforts across the University of Houston System to position the University as a strategic partner to the energy industry, is focused on producing a trained workforce, strategic and technical leadership, as well as research and development for needed innovations and new technologies.
As part of that commitment, UH Energy, the Texas Industrial Energy Efficiency Program and the Energy Coalition – the largest student organization at UH with more than 5,000 members – is hosting the second annual Certificate in Energy Leadership webinar series. This six-part series featuring key industry leaders provides important insights into the rapidly changing industry, critical skills and understanding of complex related issues for those working in or aspiring to work in the energy industry in any capacity.
The series will run 10-11 a.m. on Fridays, from Feb. 3 to March 24 (excluding March 10 and 17).
"This program provides the best orientation I know of for anyone who aspires to a successful career in the energy sector," said Alan Rossiter, executive director of external relations and educational program development with UH Energy.
"We have some amazing speakers in this series, including people who hold or have held positions such as senior vice president or chief engineer in major energy companies. We also have a couple of younger rising leaders on the agenda," he added. "They will cover topics ranging from interviewing skills and leadership principles to the dynamics of the energy transition."
The 2023 presenters include Greg Yeo, retired from ExxonMobil Chemical as chief engineer; Richard Howe, Shell's senior vice president for upstream transformation; Cindy Yielding, retired from BP America as senior vice president of strategic initiatives; and Hayley Ryan, infrastructure lead with ExxonMobil's low carbon solutions business.
Students enrolled at institutions of higher education can earn a non-credit certification by attending at least four of the live webinars.
Pranjal Sheth, vice chair of finance with the Energy Coalition, participated in the webinar series last year and earned the certificate. It was a lifechanging experience.
"As a freshman, I was planning on moving into health care consulting for big pharma," he said. "But I kept hearing about the many career opportunities in the energy field. I didn't know anything about energy field back then."
Since he wanted to learn, Sheth signed up for the webinar. He not only ended up taking a leadership position with Energy Coalition, but also changed his academic goals. As a sophomore, he is now majoring in finance and accounting and minoring in energy sustainability and biology.
"Energy encompasses both geopolitics and socioeconomics, it is affected by a war that occurs overseas, and just as affected, if not more, by how consumers are spending. The energy transition, which is already occurring, will lead to enormous opportunities for those who are able to capitalize on it," Sheth shared.  "This webinar series, which is an educational experience, is a huge opportunity for any student from any major to take advantage of and learn."
For more information about the Certificate in Energy Leadership webinar series, click here.
The last day to register for the series is Thursday, Feb. 2. To register, click here.
---