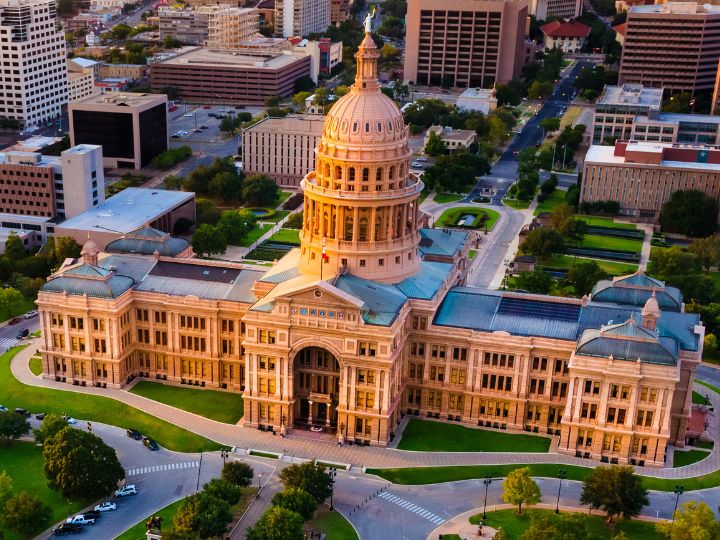 Most Texans support saving at least some of the expected $33 billion state surplus, but they also want the Texas Legislature to increase public spending on key priorities, according to a new survey report by the Hobby School of Public Affairs at the University of Houston.
Legislators are projected to have a $33 billion surplus available this session, creating a once-in-a-generation opportunity to improve the lives of the state's residents.
"We found strong support for priorities ranging from increased spending on public school safety to expanding Medicaid coverage for new mothers to a full year," said Renée Cross, senior executive director and researcher at the Hobby School. "While people do support raising the property tax homestead exemption, there is even higher support for targeted spending to address some of the state's most pressing problems."
Almost three-fourths of people – 73% – said they support raising the property tax exemption to $60,000, up from $40,000, while 85% support spending to provide grants for public school safety and security, and 82% support building new state mental hospitals. Extending postpartum Medicaid coverage for 12 months drew support from 75% of respondents.
More than 80% of Texans said the Legislature should reimburse colleges and universities for at least 50% of their expenses under the Hazlewood Act, which provides tuition and fee exemptions at state public universities for military veterans, their spouses and children. Support for this reimbursement cuts across demographic and partisan lines.
Mark P. Jones, senior research fellow at the Hobby School and political science fellow at Rice University's Baker Institute for Public Policy, noted that Texans approve of plans to save some of the $33 billion surplus. Almost half (46%) say the state should save between $10 billion and $19 billion, while 16% support saving $20 billion or more.
"There clearly is a desire among Texans to use much of the projected surplus to directly impact both their own lives and to improve public infrastructure, from providing rural broadband internet to stabilizing the state's electric grid and fixing its roads," Jones said. "There was majority support for all of the proposed expenditures we asked about, from all demographic groups, including support from Democrats, Republicans and Independents."
The bipartisan support extended to sales tax relief, including exempting feminine hygiene products from the state sales tax, which has appeared to gain momentum in the Legislature in recent years.
Among the report's findings:
87% support exempting textbooks from sales taxes for one week in August and January; 83% support exempting computers and tablets worth less than $500 for one week in August.
81% support exempting baby wipes and both child and adult diapers from the sales tax.
75% support exempting feminine hygiene products from the sales tax.
81% support expanding rural broadband internet services, covering tuition costs for undergraduate nursing students and investing in the state road system.
"Approving the budget is the only thing that legislators are required to do during the session," said Cross. "This poll offers a compelling vision of Texans' budget priorities."
The full report is available on the Hobby School website. Subsequent reports will examine Texans' opinions about casino gambling, school choice and legislation regulating marijuana, abortion, firearms, elections, immigration and energy.
The survey was conducted between Jan. 9 and Jan. 19, 2023, in English and Spanish, with 1,200 Texans, ages 18 years and older, with a margin of error of +/-2.8%.
- By Jeannie Kever
---