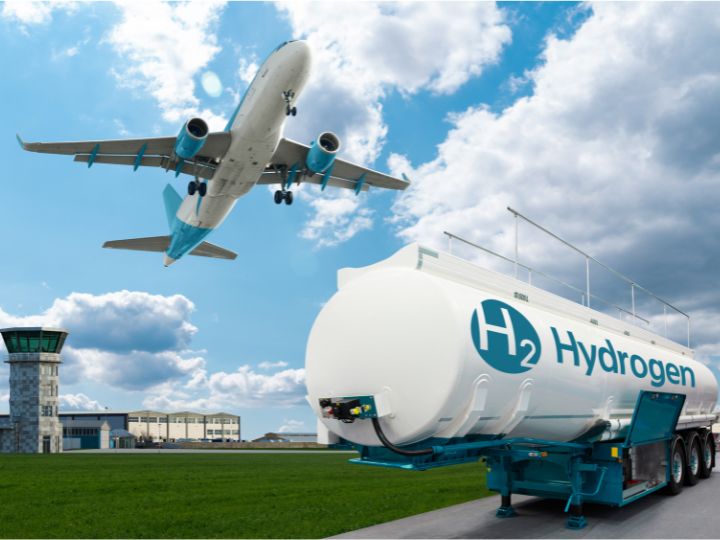 The U.S. Department of Energy's (DOE) Office of Clean Energy Demonstration encouraged a Texas consortium spearheading the development of a regional clean hydrogen hub on the U.S. Gulf Coast to submit a full application in response to a Funding Opportunity Announcement (FOA) designated in the bipartisan Infrastructure Investment and Jobs Act.
Of the 79 applicants competing for a part of the $7 billion in federal funds available to establish six to 10 regional hubs, only 33 projects were "encouraged" to move forward. The regional clean hydrogen hubs will create networks of hydrogen producers, distributors and consumers and advance infrastructure deployment, and commercialization, with an emphasis on equity and environmental justice.
The Leading in Gulf Coast Hydrogen Transition (LIGH2T) Hub consists of the Southern States Energy Board, the National Energy Technology Laboratory and the University of Houston as the lead academic partner. Commercial partners include INEOS, Linde, MPLX and 13 other organizations.
UH, a Tier One public research university, has put together an academic consortium of eight universities and five community colleges to work on this important project. In addition, UH Energy's Center for Carbon Management in Energy (CCME), a multidisciplinary academic research center focused on carbon management and the broad-based commercial deployment of Carbon Capture Utilization and Storage (CCUS) that is fundamental for global energy sustainability, will be a major contributor to the hub.
"UH is the Energy University and it is committed to being part of the solution by sharing our research and expertise in clean energy, carbon capture, hydrogen and more," said UH Energy's Hydrogen Program Officer Paul Doucette. "To do this right, it was important to collaborate and bring together a broad base of perspectives and complementary knowledge in several key areas to make our proposal the best it can be. This is especially important in areas such as environmental justice and equity, community, labor and stakeholder engagement, policy and regulation and workforce and skills development" Doucette added.
He added the academic consortium is one of the strengths of the LIGH2T Hub proposal.
"This is not about building one particular thing, but about creating an ecosystem that provides substantial benefits to the communities it serves," Doucette said. "This will provide new jobs, expand workforce and skills development opportunities, and greatly contribute to the local economies while enabling clean energy."
The LIGH2T Hub proposal leverages existing advantages for its foundation and could be a flagship for the long-term growth of clean hydrogen development and utilization in the Gulf Coast region and the U.S., according to the SSEB consortium.
"Texas has everything it needs to anchor a global leading low-carbon intensity hydrogen ecosystem in the United States," said Ramanan Krishnamoorti, vice president of energy and innovation at UH. He listed the many advantages Texas offers – abundant natural gas supply, space for carbon storage, massive renewable energy capacity and production, abundant water supply, an established pipeline network, and an enormous industrial base at the Port of Houston and along the Texas Gulf Coast that will be the first adopters for the use of the produced hydrogen. Most importantly, the Houston area has a deep and talented workforce ready to embrace the hydrogen economy.
"As a team, we are going to capitalize on all of those benefits Texas offers and continue to build on this world-class foundation," he said.
The LIGH2T Hub partners will submit the full proposal by April 7 to compete for the next phase of the DOE's funding program.
---