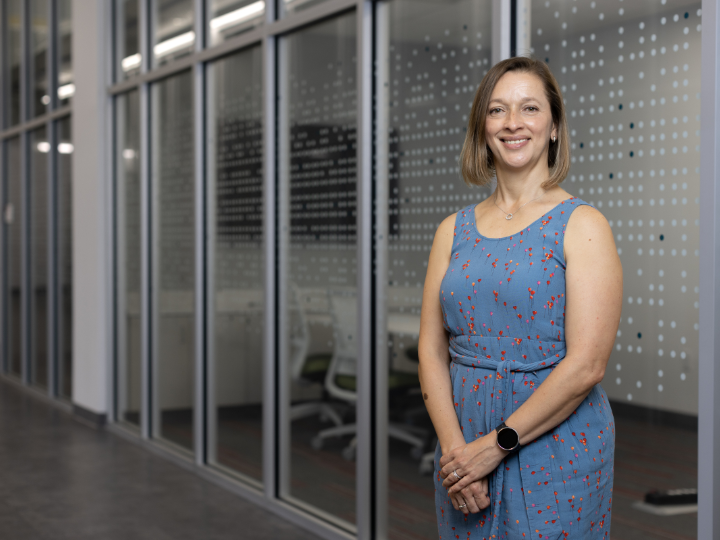 A University of Houston professor and her research team are seeking to improve the lives and education of bilingual children across the country through their research on developmental language disorder.
Anny Castilla-Earls, professor of communication sciences and disorders, was awarded $3.27 million for five years by the National Institute on Deafness and Other Communication Disorders to investigate the relationship between a child's proficiency in English or Spanish and the language in which they receive treatment for developmental language disorder. Developmental language disorder, or DLD, is a communication disorder that interferes with a person's learning, understanding and use of a language, and the cause cannot be attributed to limited language exposure, autism, intellectual disability, hearing impairment, or other external factors.
"This is often an underserved population of children because they are bilingual," said Castilla-Earls, a faculty member of the UH College of Liberal Arts and Social Sciences. "There are many difficulties in identifying these children. There are only a few therapy programs for them. And if there are therapies for them, they tend to be in one language only."
Castilla-Earls, along with her co-principal investigator and University of Delaware communication sciences and disorders professor Amanda Owen Van Horne, point out that a key challenge in serving bilingual children with developmental language disorders is the mismatch between the languages they speak and the availability of speech language pathologists who can provide services in those languages.
Their hypothesis is simple: The child's strongest language should be the language of treatment. If the strongest language is treated, practitioners will see gains in both languages. If this hypothesis turns out to be correct, it will provide guidance about best practices for treating bilingual children with a language disorder.
The team will conduct a randomized clinical trial enrolling 120 children with developmental language disorder between 4-6 years old from Houston-area public schools. It would be offered as a supplementary therapy in addition to the services the children receive in school.
The study will focus on children who have trouble building complex syntax sentences. These are sentences such as, "The ice melts if it gets warm," or "If you finish your work, sit on the rug."
"Because these types of complex sentences exist in both Spanish and English, we can treat children in Spanish and we will see some gains in English, and vice versa," said Castilla-Earls. "But we believe the strongest language of the child would be the best language to see those effects."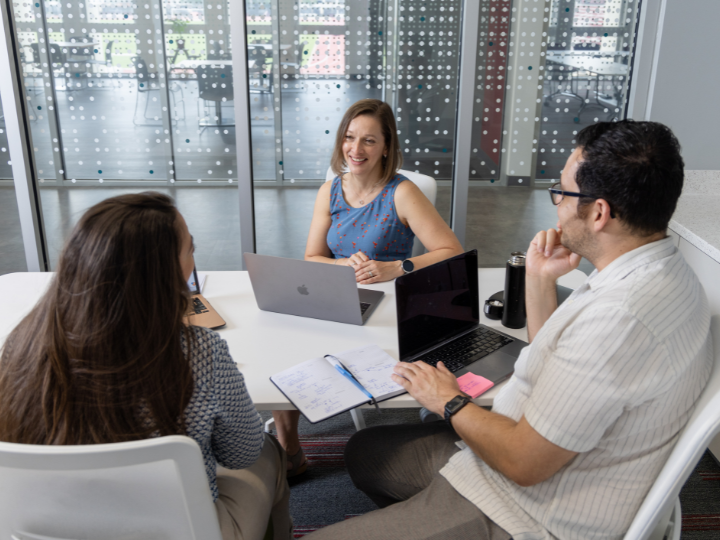 They will test children using two grammatical structures. Children will receive one of three possible treatments: English only, Spanish only or bilingual (50% English, 50% Spanish) for one grammatical structure for nine weeks. Following treatment, outcomes will be assessed for both grammatical structures in both languages. Then the second grammatical structure will be treated for nine weeks, and outcomes will again be assessed for both grammatical structures for both languages.
Vast Potential Impact on Bilingual U.S. Children
According to the U.S. Census Bureau, more than 8.5 million children in the U.S. speak Spanish at home. Developmental language disorder is one of the most common developmental disorders, affecting approximately 1 in fourteen children in kindergarten. Its impacts can persist through adulthood.
"Through this study, we will have evidence to examine what is the best approach for treatment of children with developmental language disorder," said Castilla-Earls. "I look forward to the potential ramifications of our work and how it can truly support bilingual kids and their learning of language."
She thanks the UH Division of Research's Grants to Enhance and Advance Research program for the award of $39,000 three years ago that made it possible to collect pilot data to apply and be awarded a prestigious R01 grant from the NIH.
Research reported in this release was supported by the National Institute on Deafness and Other Communication Disorders of the NIH under Award Number R01DC020183. The content is solely the responsibility of the authors and does not necessarily represent the official views of the NIH.
---