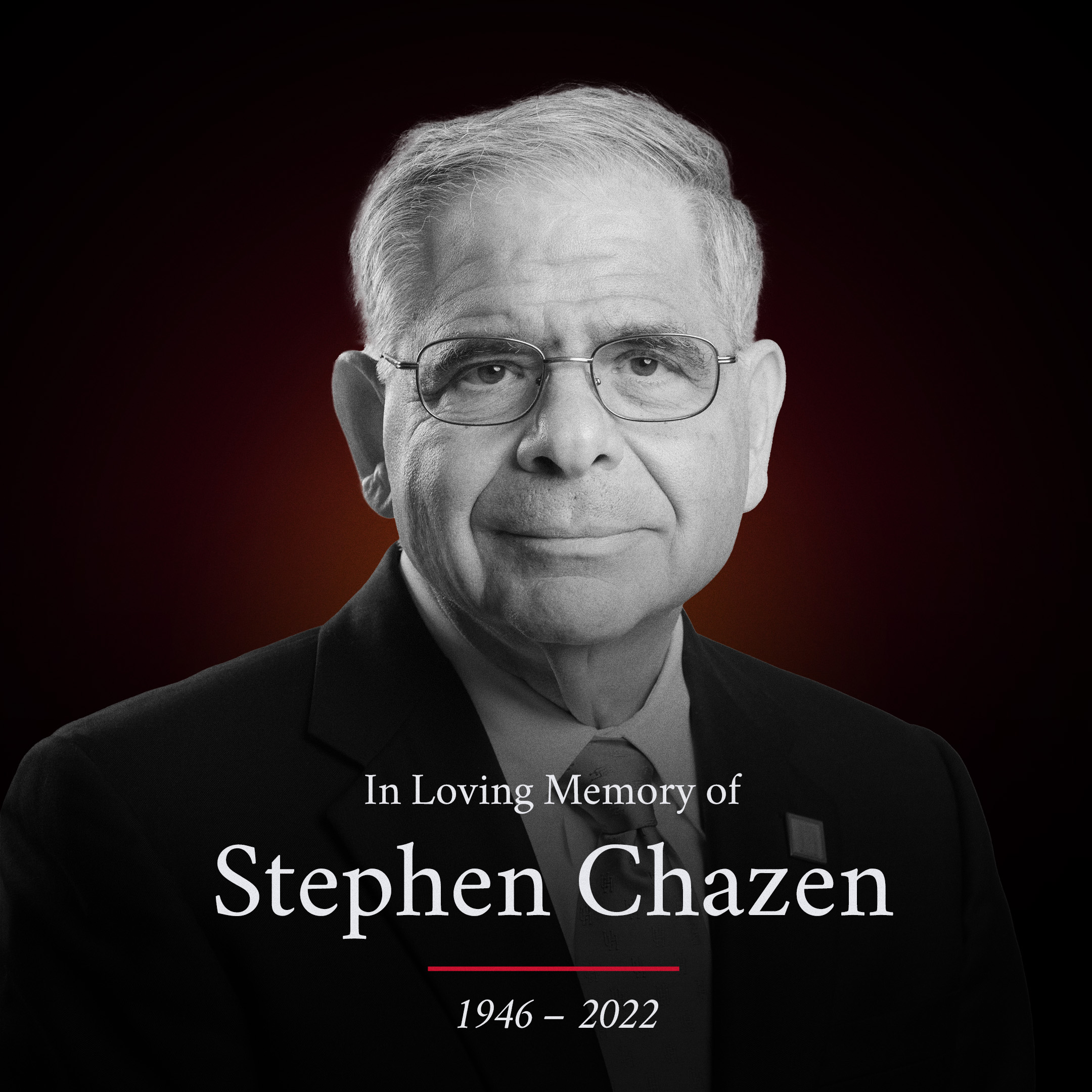 Stephen I. "Steve" Chazen, a highly respected businessman and dedicated member of the University of Houston System Board of Regents, passed away on Thursday, September 22.
Chazen was a successful business leader who founded Magnolia Oil & Gas Corporation and served as its former chairman, president and chief executive officer. Prior to founding Magnolia, Chazen had a long tenure at Occidental Petroleum Corporation, serving in numerous leadership positions, including chief financial officer, president and CEO until his retirement from Occidental in 2016.
In addition to his business pursuits, Chazen invested his time in advancing causes that were important to him, including education, health care and the environment. He was appointed to the University of Houston System Board of Regents by Gov. Greg Abbott in 2018 and served as chair of the endowment management committee, vice chair of the audit and compliance committee, and as a member of the finance and administration committee. He also chaired the finance committee of the University of Houston "Here, We Go" capital campaign, which raised more than $1.2 billion for the UH System.
"There are few people I looked up to or enjoyed being around more than Steve. He was a wise and thoughtful friend, and a cherished colleague who offered insightful leadership to the UH System. He was always passionate about improving our institutions in ways that serve our students," said Tilman J. Fertitta, chairman of the UH System Board of Regents. "Every time I was around Steve, I learned something new from him. On behalf of the University of Houston System, I offer condolences to Steve's family, friends and colleagues. He will be greatly missed."
"Steve leaves an extraordinary legacy. He was an exceptional person who made such an impact on all who were fortunate to know him," said UH System Chancellor Renu Khator. "Our region is a better place because of his philanthropy, transformational leadership and dedicated service to important causes that were dear to his heart."
Chazen earned a bachelor's degree from Rutgers University, a master's degree in finance from the University of Houston-Clear Lake, and a Ph.D. in geology from Michigan State University. He served as a director of the Houston Methodist Institute for Academic Medicine; Ecolab, Inc.; and The Williams Companies. He was on the advisory board at Rice University's Baker Institute for Public Policy and the U.S. National Park Foundation.
---