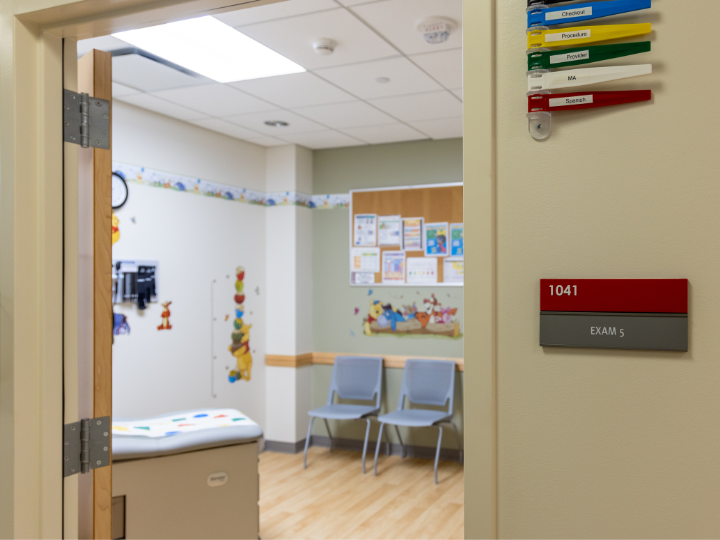 The UH Health Family Care Center, a new on-campus health clinic that provides affordable, comprehensive and integrated primary care and mental health services to the University of Houston community and surrounding neighborhoods, is now open and accepting new patients.
Staffed by faculty physicians and psychologists from the Tilman J. Fertitta Family College of Medicine, the center expands access to health care for underserved communities including the Third Ward and East End. These areas experience some of the highest rates of chronic disease, such as diabetes and hypertension, in Harris County.
More broadly, Texas is one of the worst states in the nation when it comes to health disparities, according to a study from the Commonwealth Fund. Blacks and Latinos, in particular, lack access to quality, preventative care and are more likely to have treatments delayed. The Family Care Center aims to change that trend.
"No matter your zip code, everyone deserves access to high-quality, affordable health care," said Dr. Stephen Spann, founding dean of the Fertitta Family College of Medicine and a clinic physician. "We are providing coordinated, patient-centered care that will help address these longstanding health disparities."
The Family Care Center features an innovative, integrated behavioral health model of care that allows for comprehensive primary care without neglecting the mental health needs of patients. The clinic offers pediatric and adult care, women's health care, mental health services as well as outpatient psychological and psychiatric consultation services.
"This model, which allows for whole person care and helps reduce the stigma associated with seeking help for mental health, is something that sets us apart from other clinics," said Dr. Brian Reed, professor and chair of the Department of Clinical Sciences at the Fertitta Family College of Medicine and practicing clinic physician. "It's basically a one-stop shop for all of your health needs."
The center is located in the University of Houston's Health 2 building at 4349 Martin Luther King, Jr. Boulevard, suite 1001E. Most major insurance plans, including Medicare, are accepted. For patients without insurance, a sliding fee discount program (SFDP) is available based on income and household size. Same-day and next-day appointments are available and walk-in patients are welcome. Bi-lingual providers are available.
"We want to be a valuable resource and provide the highest quality health care to all members of our community, whether they have insurance or not," said Danielle Brownlie, senior director of clinic operations. "We provide opportunities for anyone to be seen here."
The clinic also provides UH medical students with real-time training in communities they will potentially serve in the future. The Fertitta Family College of Medicine opened in 2020 on a distinct social mission to improve health and health care in underserved urban and rural communities where poor health outcomes are often more prevalent. Students are trained to provide compassionate, high-value care (high quality at reasonable cost), with a focus on primary care and other needed physician specialties. 
"The education of the next generation of health care professionals is at the core of our mission, so the Family Care Center is an important site for our students to engage with patients and develop their clinical skills," said Reed. 
Access to a health care home is the first step in addressing health disparities to prevent, treat, and manage physical and behavioral health-related conditions. Brownlie believes the culture of care being developed at the clinic will truly improve the quality of life for its patients. 
"What keeps our patients coming back is the culture that we have built here," she said. "Our leadership, our faculty and our students are delivering on our mission to improve health and health care in these deserving populations."
New patients can call 832-UHCARES or use the web form to schedule an appointment.
Virtual visits are available for established patients via the patient portal.
---