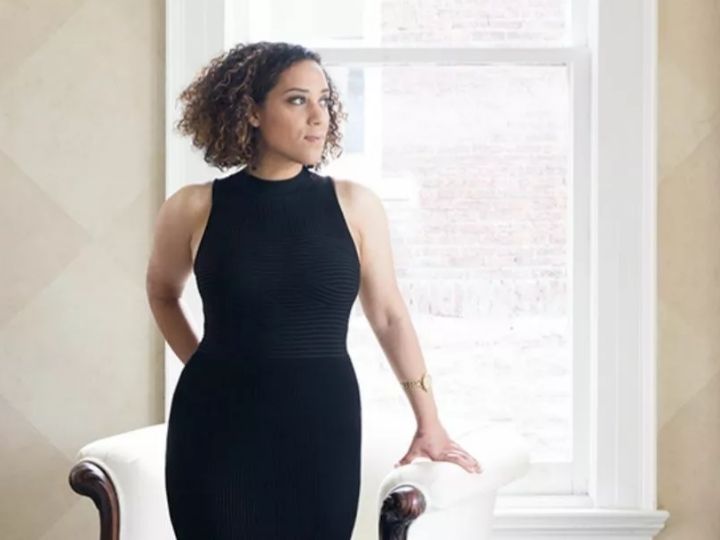 Acclaimed author and activist Caroline Randall Williams will present her unique take on American identity when she delivers the 2021 Elizabeth D. Rockwell Lecture on Ethics and Leadership at the University of Houston.
As Confederate monuments were coming down across the country last year amid calls for racial and social justice, Randall Williams penned the eye-opening New York Times opinion piece, "You Want a Confederate Monument? My Body Is a Confederate Monument." But that is only one facet of the conversation.
Our bodies tell our stories, she says, from the history they pass down to us and the self-image we hold of them, even the daily nourishment we choose and the stories of them we decide to tell. In Randall Williams' voice, frank truths interweave with tales of honor and joy.
Who: Caroline Randall Williams
What: Elizabeth D. Rockwell Lecture on Ethics & Leadership: "The Body is the Text – One Woman's American Narrative." The event is sponsored by the UH Hobby School of Public Affairs.
When: 4 – 5:20 p.m., Thursday, Oct. 7 or watch the livestream.
Where: Rockwell Pavilion, M.D. Anderson Library 4333 University Dr., Houston, TX 77204 (Map)
Register: Click here to register for the free event
Media wishing to attend should RSVP with Sally Strong by calling 713-743-1530 or sstrong@uh.edu.
Williams' creative canvas includes poetry, young adult fiction and food. As an activist, she seeks to present thought-provoking ideas "where art, business and scholarship intersect." After studying at two of the world's wealthiest universities – Harvard and Oxford – Williams began her career by teachingschool in two of this country's poorest states – Mississippi and West Virginia.
The Nashville native was named in 2015 by Southern Living as one of "50 People Changing the South" for her work in the field of food justice. She has been writer-in-residence and faculty member since fall 2019 at Vanderbilt University's Department of Medicine, Health and Society.
---