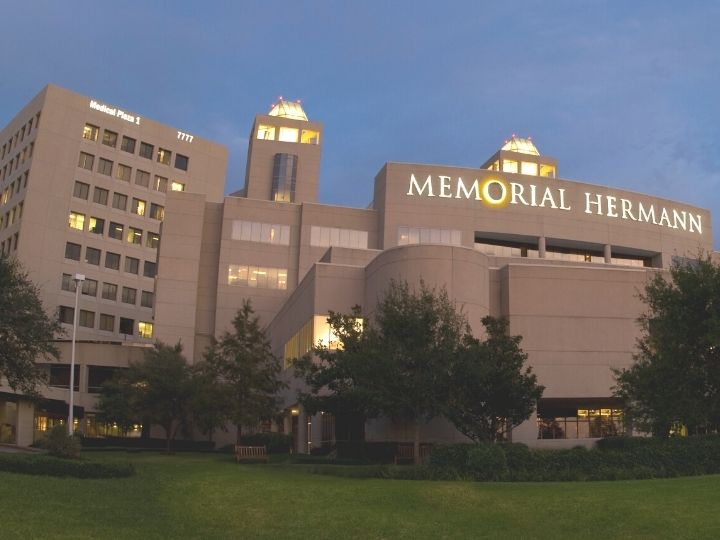 Contact the DPC Clinic: 713-743-0791
No insurance? No doctor? No problem. The University of Houston College of Medicine Direct Primary Care Clinic (DPC) is now open on the campus of Memorial Hermann Southwest Hospital, simplifying the health care system for those without health insurance.
Located in Medical Plaza 1, the clinic is based on an old-fashioned idea – building a long-term relationship between patient and care team. Instead of working through insurance companies, patients receive customized, comprehensive primary care services for a flat, affordable membership fee of $60 per month. The clinic is staffed by UH College of Medicine faculty physicians and same-day or next-day appointments are guaranteed.
The clinic is the medical school's first in a planned network of DPC clinics aimed at increasing access to care for those without health insurance – Houston has the highest rate of uninsured residents in the nation. Startup costs for the pilot clinic are funded by a $1 million gift from The Cullen Trust for Health Care, announced in July.
"Our mission is to improve health and health care for everyone, not just those who can afford insurance. We have developed a model with strong incentives to innovate the delivery of primary care designed to improve quality and more effectively control the cost of care," said Dr. Stephen Spann, founding dean of the University of Houston College of Medicine. "We are building our model upon the four pillars of access, population health, social determinants of health and trusting relationships."
In addition to comprehensive primary care services, members have access to telehealth services, basic office procedures and discounted laboratory testing. Medications at reduced prices are available through a partnership with San Jose Clinic, a charitable provider of quality health care services for the underserved. Members can also receive discounted specialty diagnostic services thanks to a partnership with Memorial Hermann, a non-profit, values-driven and community-owned health system.
"As an Anchor Institution, Memorial Hermann Southwest is proud to host the UH College of Medicine's Direct Primary Care Clinic on our campus," said Malisha Patel, senior vice president and chief executive officer at Memorial Hermann Southwest Hospital and Memorial Hermann Sugar Land Hospital.  "Our shared mission to advance health equity and bolster the foundation of good health makes this a natural partnership."
Routine checkups are an important part of primary care and can address health issues early before they become bigger problems with worse health outcomes, and more expensive treatments. Primary care physicians can solve at 85-90% of their patients' problems, according to Dr. Omar Matuk-Villazon, chief medical officer at the University of Houston College of Medicine.
"Our model is based upon building relationships with our patients with a focus on empathy, evidence-based medicine, continuity of care and accessibility which is known to be associated with better health care outcomes," said Matuk. "We aim to improve the health of our patients by addressing the social factors that impact health and effectively managing their chronic conditions while avoiding unnecessary hospitalizations or emergency visits."
The clinic is strategically located in Southwest Houston where nearly one in three people live below the federal poverty level. The uninsured rate in the Southwest area (45%) is five times higher than the rest of the nation (9%). UHCOM hopes to establish a network of DPC practices in other communities of Greater Houston that have significant health disparities. 
The UH College of Medicine was founded last year on a social mission to improve health in underserved communities in Houston and across Texas. Earlier this year the UH College of Medicine became an official member of the Texas Medical Center, the largest medical center in the world. 
For more information on Direct Primary Care clinic services or how to become a member, please visit the website or call 713-743-0791.
---