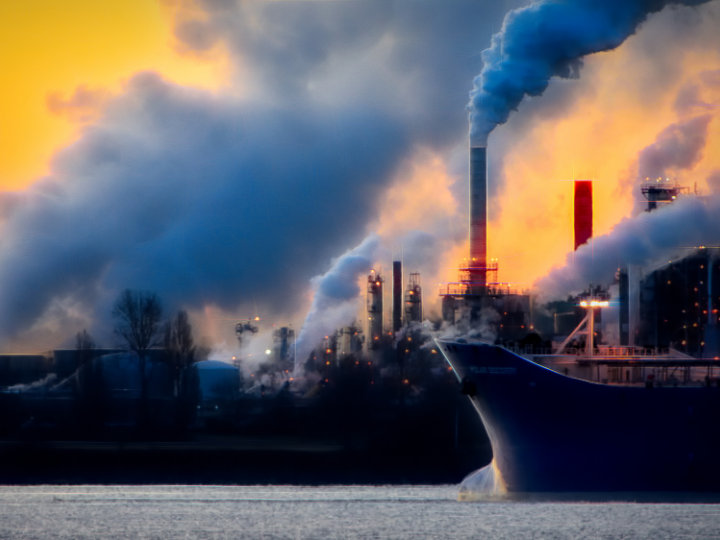 Experts agree that when it comes to the energy transition - the global shift from fossil fuels to renewable energy - nothing is more critical than the broad commercial deployment of carbon capture, utilization and storage (CCUS). And with the use of Texas' and the Gulf Coast's geologic storage capacity, both onshore and off, nowhere is better poised than Houston to play a far more significant role in reducing emissions from industrial sources throughout the United States. 
"Houston is positioned more favorably than anywhere else in the world to immediately jumpstart a regional CCUS hub and ecosystem to service Texas, the Gulf Coast and the extended U.S. energy system and to enable its businesses to export this capability internationally," said Charles McConnell, executive director of the Center for Carbon Management in Energy at the University of Houston.  
UH Energy is joined by Gutierrez Energy Management Institute and Center for Houston's Future in authoring a new white paper, "Carbon Capture, Utilization and Storage – Lynchpin for the Energy Transition," that outlines Houston's ability to steward the transition along with reducing Houston's emissions to net zero by 2050. That amounts to a reduction of about 52 million tons per year from the various industry sources of energy production and carbon emissions.  
"Our key conclusion is simple: If CCUS cannot succeed in the Greater Houston region, it is unlikely to be effectively implemented anywhere," said McConnell. The region's oil and gas, petrochemical and electric power industries produce significant CO2 emissions in a geographic cluster ripe for capture. The region also has the backbone of necessary pipeline infrastructure, to connect industries that produce the emissions and those that have suitable storage.  
CCUS provides the ability to decarbonize and is essential to immediately impact emissions and create a commercially sound pathway to a sustainable energy future, agrees the International Energy Agency (IEA), the Intergovernmental Panel on Climate Change (IPCC) and the U.S. Energy Information Administration (EIA). 
"For Houston to remain the energy capital of the world, it must lead in several critical aspects of the energy transition, including CCUS," said McConnell. "That leadership means ensuring the energy mix is sustainable not only in terms of providing reliable and affordable energy to meet growing global demand – the city's traditional role – but also ensuring that carbon emissions associated with that energy are dramatically lowered."  
The report provides an analysis and investment structure to illustrate what steps will be required for the Greater Houston region to expand the use of CCUS, building upon existing resources and dramatically lowering emissions from power plants, refining and other manufacturing operations while developing low-carbon products to meet demand over the coming decades.  
"This model is our effort to build in capital and operations costs and necessary expansions and to drive out the business returns that the marketplace should expect with the scenarios of assumptions and the realities of return on investment," said McConnell, who admits it will be expensive. Required investment capital for carbon capture technologies, pipelines and geologic storage capacity development will be as much as $10 billion over the 30-year period, according to the report, and the operations and development of a commercial business in CCUS will require ongoing expenditures.  
"However, the cost of not developing CCUS in Houston is an existential threat to these industries and to global energy leadership," said McConnell.   
Specific decade-by-decade carbon reduction targets include:  
Activation, 2020-2030 

 


Lowest-cost emissions sources activated including the

 Denbury Greencore Pipeline, with nearly 13 million tons per year in existing capacity to transport CO2, positioned to receive captured carbon.

 

Expansion, 2030-2040

 


Expand carbon capture to include the remaining 6.4 million tons per year from natural gas-fired power plants and 13.5 million tons/year from 

refining, petrochemicals and other industrial processes.

 

Broad Deployment, 2040-2050 

 

 


Phase 3 is designed to take the Greater Houston region to net zero and will move 

effort

s

 beyond the three-county region to encompass the Gulf Coast to the east and south, as well as westward to serve the whole country.

 
---