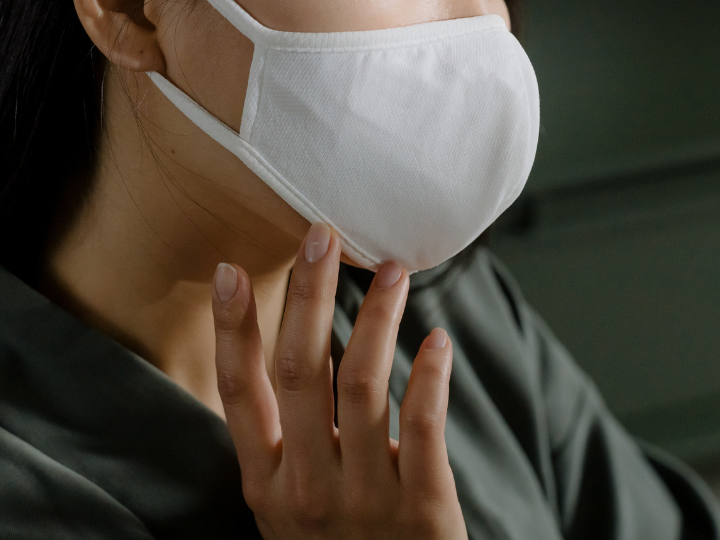 Houstonians and Texans have had a harder time handling the economic, health and educational fallout of the COVID-19 pandemic than the rest of the country, according to a new report by the University of Houston Institute for Research on Women, Gender and Sexuality (IRWGS).
An analysis of the United States Census Bureau's Household Pulse Survey (HPS) for the first quarter of 2021 revealed that 54% of Houstonians reported that someone in their household experienced a reduction in employment income since the onset of the pandemic, compared to 49% in Texas and 47% nationwide. The pandemic has been especially hard on Hispanics in Houston, with 65% had someone in their household experience a reduction in employment income, ten percentage points higher than the state of Texas. Meanwhile, 60% of Black Houstonians had someone in their household lost employment income since March 13, 2020, when the pandemic was officially declared.
"Pandemic impacts were experienced disparately across gender and racial-ethnic lines, with Blacks and Hispanics and respondents with kids in their households bearing the brunt of the burden," said Elizabeth Gregory, director of IRWGS and Women's Gender & Sexuality Studies in the UH College of Liberal Arts and Social Sciences. 
Many Houstonians have struggled to make ends meet, with 43% finding it very or somewhat difficult for their household to pay for usual expenses in the week prior to the survey.
Across Texas, food insecurity and lack of health insurance were experienced at higher rates than other Americans: 13% of Texans said their household often or sometimes did not have enough food to eat, and 21% of Texans had no health insurance, the highest uninsured rate in the nation.
The entire IRWGS report can be read here.
The pandemic has also exacerbated existing inequalities in Harris County as documented in the IRWGS 2020 and 2021 annual reports on regional gender and sexuality data. How these inequalities will play out, and the ways policy may shift pandemic and post-pandemic dynamics, remain to be seen, adds Gregory.
"Low health insurance rates in Houston and Texas, coupled with increased stress and ill health during the pandemic, may lead to a worse situation than previously experienced," wrote the researchers. "Similarly, lack of internet and device access among children in certain pockets might lead to lasting negative educational outcomes."
Claire Chi-Hung Kang, postdoctoral fellow, is lead author of the report. Audrey K. Miller and Aishwarya Lakshmi are co-authors with Gregory. The research team will continue to track and report HPS data on Houston's recovery throughout 2021.
---