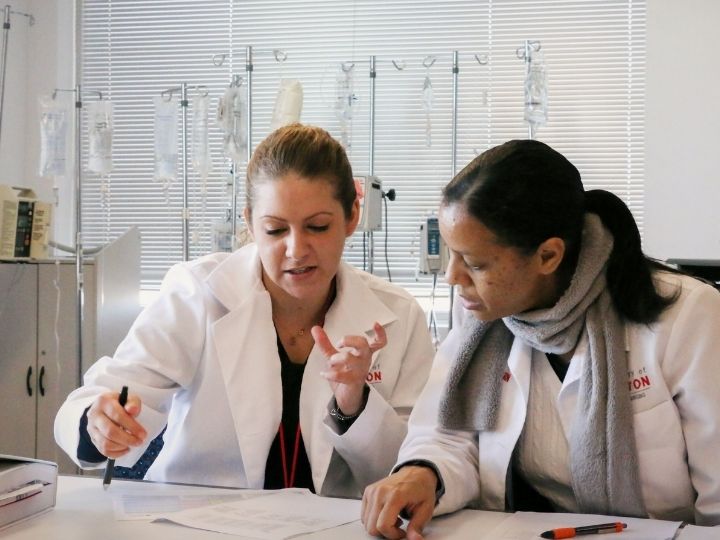 The Texas Higher Education Coordinating Board has voted unanimously to approve the new Doctor of Nursing Practice (DNP) program at the University of Houston College of Nursing. The DNP is a practice doctorate that will prepare family nurse practitioners (FNP) and nurse executives to address the shortages of primary care providers, nursing educators and leaders in a complex health care environment. The program is pending approval by the Southern Association of Colleges and Schools Commission on Colleges.
"The University of Houston College of Nursing is positioning itself to continue the critical work of educating nurses to meet state and national needs for nurses in the workforce," said Kathryn Tart, founding dean and professor, UH College of Nursing and Humana Endowed Dean's Chair in Nursing. "In offering the DNP, we support the national movement toward making it the necessary degree for advanced nursing practice, especially now as the American Association of Colleges of Nursing (AACN) Essentials for baccalaureate and graduate nursing education is aligning toward a competency-based model."  
The DNP is designed for nurses seeking the highest degree available in nursing practice. Its curricula build on traditional master's degree programs by providing education in evidence-based practice in both direct patient care and leadership, quality improvement and systems leadership. 
The DNP program will be a part-time, post-master's program designed for working nurses and will utilize a face-to-face with an online component delivery method. Students will choose between two emphasis areas: Family Nurse Practitioner or Administration. The DNP program will require face-to-face experiences, particularly in clinical settings, and will consist of 37-42 semester credit hours beyond the master's degree in nursing. 
This is the first doctoral degree in nursing at the University of Houston. The AACN adopted a position statement identifying the DNP as the most appropriate degree for Advanced Practice Registered Nurses (APRNs) to enter practice and endorsed a position that master's programs educating APRNs should transition to the DNP as the entry-level for APRNs.  
Student outcomes of 100% pass-rates on FNP national certification exams and 100% NCLEX-RN first-time pass rates indicate that the program is strong. The NCLEX tests the competency of nursing school graduates in the U.S. "The mission of the college to provide innovative, dynamic, and nationally competitive nursing education to a diverse student population that builds professional leaders and clinical experts is at the forefront of the DNP program," said Tart. 
"As the only comprehensive public university nursing program in the greater Houston area, the UH College of Nursing is poised to take health care into the future," said Paula Myrick Short, UH senior vice president for academic affairs and provost. "The new DNP degree allows enormous opportunities for students and faculty regarding quality improvement in health care and clinical practice." 
Interested students can apply for Fall 2021 admission at www.uh.edu/nursing 
---