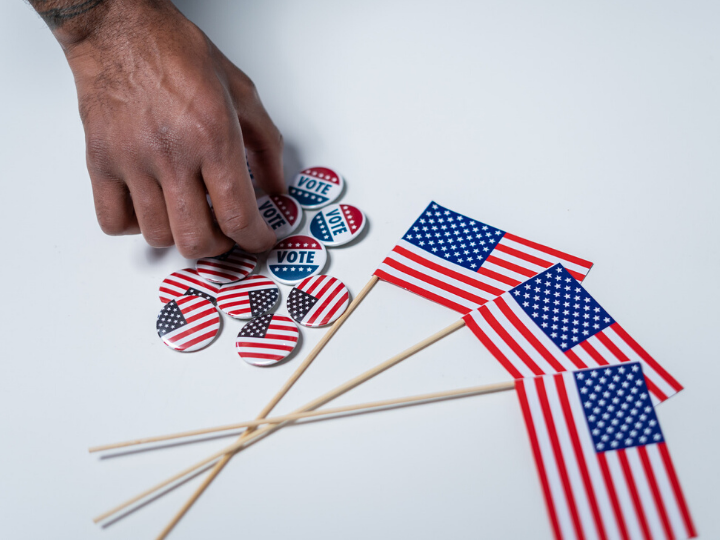 Just hours ahead of the first Presidential debate, a new poll reports that Latino voters in Texas overwhelmingly prefer Democratic nominee Joe Biden to President Donald Trump.
The poll released this week by the Center for Mexican American Studies at the University of Houston (CMAS) and Univision found Biden leading with 66% of the Latino vote, compared with 25% for Trump.
Latino support for Biden has almost doubled since Super Tuesday, when polling about a potential head-to-head contest with Trump put Biden 23 points ahead, with 53% of the vote, compared with 30% for Trump.
"Over the past year, vote intention among Latinos has increased dramatically," said Jeronimo Cortina, associate professor of political science at UH and associate director of CMAS. "This is going to be a turnout election, and young voters will play a very important role."
In other key states, Biden leads Trump among Latino voters by 40 points in Arizona (65% vs. 25%), while in Florida he leads Trump by 16 points (52% vs. 36%).   
In the Texas U.S. Senate race, Democratic challenger M.J. Hegar leads Republican Sen. John Cornyn by 17 points among Latino voters (47% vs. 30%).
 "Texas is compeititive because Latino support has shifted to the Biden-Harris ticket, which translates to support down ballot for Democrats," said Brandon Rottinghaus, a UH political science professor who conducted the poll with Cortina and fellow UH political scientist Jason Casellas.  "Latinos feel the Democratic Party has better outreach to their communities and is better equipped to handle recovery from COVID-19, the economy, health care and ending racial divisions." 
The CMAS-Univision Poll, conducted Sept. 17-24, found that Latino voters are even more engaged than they were for the primary elections this spring, with 78% of Latino registered voters nationally saying they are almost certain to vote this fall. In Texas, 76% of Latino registered voters say they are almost certain to vote.
Cortina noted that young Latinos, those 18-29, say they are far more likely to vote than in the past, with 68% saying they will definitely vote this year. That's up 10 points from last year. Older voters are even more likely to turn out: 85% of those 50 and older say they are certain to vote, along with 79% of those 30-49.
Almost two-thirds of Latino registered voters plan to vote in-person during early voting or on election day; 23% plan to vote by mail.
When asked about the most important issues facing the next president, Latino voters ranked the COVID-19 pandemic first, the top choice of 40% of Latino registered voters nationally and 44% of those in Texas. That was followed by lowering the cost of health care (28% of Latino registered voters and 31% of Texas Latino registered voters); and improving wages and income (25% of Latino registered voters and 26% of Texas Latino registered voters).
Casellas noted that Latinos have been hit disproportionately by the pandemic. "The inaction of the federal government to control its impacts can have important implications in November," he said.
Full poll results are available here.
Methodology
Univision News conducted a national survey of Latino registered voters, with an oversample of Latinos in Arizona, Florida, and Texas. The poll was implemented from September 17 – 24, 2020 and a total of 1,962 Latino registered voters completed the survey. The survey contains a margin of error of +/- 2.21. Texas portion (n=401) contains a margin of error of +/- 4.89, Arizona (n=401) 4.89, and Florida (n=500) +/- 4.38. The Latino Texas survey was commissioned through a partnership between Univision News and the Center for Mexican American Studies at the University of Houston.
Additional questions related to the supreme court were added on September 20, 2020. These questions were incorporated with two sample splits and were asked to n=392 (split A), MOE +/- 4.95 and n=432 (split B), MOE +/- 4.71
Surveys were administered in English or Spanish at the discretion of the respondent and included a mix of cell phone, landline telephone and online self-completed interviews. All respondents are confirmed to be registered to vote and that they consider themselves to be Hispanic or Latina/o. Respondents were randomly selected from the voter file and invitations for interviews were done by live caller or email. Invitations were bilingual at point of contact and allowed respondents to complete the interview in their language of choice. The survey was overseen by Dr. Sergio Garcia-Rios, director of polling for Univision, and administered in collaboration by Latino Decisions and North Star Opinion Research.
---