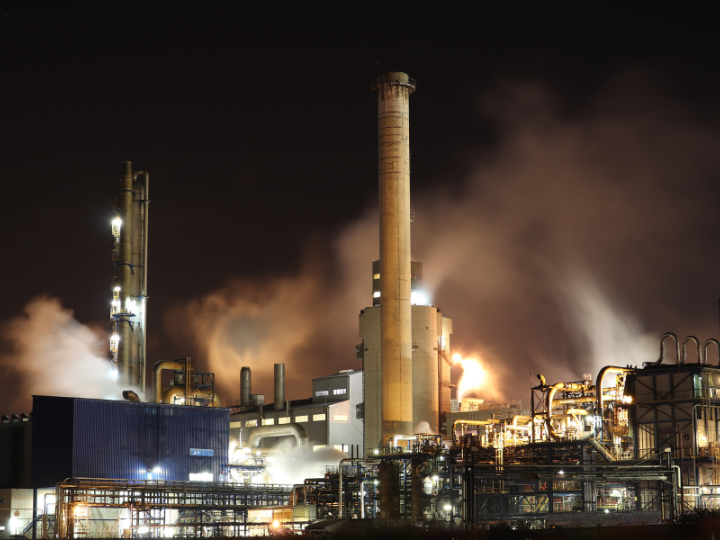 Greater Houston is the global hub for oil and gas companies, and the city of Houston has set a goal of becoming carbon-neutral by 2050. A market assessment by Center for Houston's Future and University of Houston outlines four areas in which the Houston region can lead the global energy transition.
The report will be released Thursday, Oct. 8, the first day of the two-day Houston Low-Carbon Energy Innovation Summit sponsored by Center for Houston's Future. The assessment is the result of a partnership between the Center, UH Energy and the UH Bauer College of Business. Center staff, UH faculty and students and an outside consulting firm conducted a six-month study of Houston's potential to lead the energy transition.
This work is the first to quantify the scope, size and challenge required to decarbonize Houston's industrial energy sector and to envision what new industries might emerge from those efforts.
The second day of the virtual conference, Oct. 15, will discuss Houston's progress on creating a low-carbon energy innovation ecosystem, featuring nationally known speakers including Jetta Wong, former senior Department of Energy official and senior fellow at the Innovation Technology and Information Foundation; Christina Karapataki of Bill Gates' Breakthrough Energy, and Michael Skelly, Houston clean energy entrepreneur and senior advisor at Lazard.
Franklin Chang-Díaz, CEO of Ad Astra Rocket Company and former astronaut, will deliver the closing keynote discussing both manned space flight to Mars and solving climate change.
The full agenda and registration is available here. Media interested in covering the event should contact Laura Goldberg at lgoldberg@futurehouston.org.
"Greater Houston must and can find new and innovative ways to reduce emissions as the world moves to cleaner sources of energy," said Brett Perlman, president and CEO of Center for Houston's Future. "The market assessment offers a roadmap for how our region can get there while maintaining our leadership in the energy sector."
The assessment details opportunities and challenges as the region seeks to lead in four areas: carbon capture, utilization and storage; hydrogen; incorporating more renewable energy into the grid; and the circular economy/plastics recycling.
Among the key findings:
Carbon management technologies could remove more than 12 million tons of emissions per year from the Houston region by 2030, taking advantage of the region's globally unmatched geologic capacity. CCUS will be a key enabler of other emissions-reduction strategies, including hydrogen, petrochemicals and renewables integration.
Houston, already the world's largest producer of hydrogen, has the potential to create an entirely new zero-carbon hydrogen industry leveraging its existing assets, infrastructure and its leading position in renewables.
Texas is already a leader in producing low-carbon energy from wind and solar and has the potential via its competitive electricity market to accelerate decarbonization of its grid by growing low-cost renewables, energy storage and green hydrogen.
Houston is uniquely positioned to eliminate all plastic waste by taking advantage of plastics manufacturing facilities and low-cost renewable energy to innovate advanced recycling technologies.
UH Energy will hold a series of panel discussions on the four topics; the first is Oct. 9 and will consider carbon capture, utilization and storage, with succeeding discussions on the following three Fridays. More information is here.
Ramanan Krishnamoorti, chief energy officer at UH, said Houston has the ingredients to lead in each of these key areas.
"We already have a highly skilled energy workforce, along with the academic institutions that can prepare the workers of tomorrow," he said. "In many cases, we have the initial infrastructure in place, the technology innovation and policy innovation pipeline and the global partnerships to do this at scale and with urgency."
Perlman said both the market assessment and the conference will focus on accelerating the process.
"This market assessment tells us what's feasible and lays out a pathway to get there," he said. "Speakers will focus on what the region can do to maintain Houston's role as the world's energy leader during the energy transition."
---