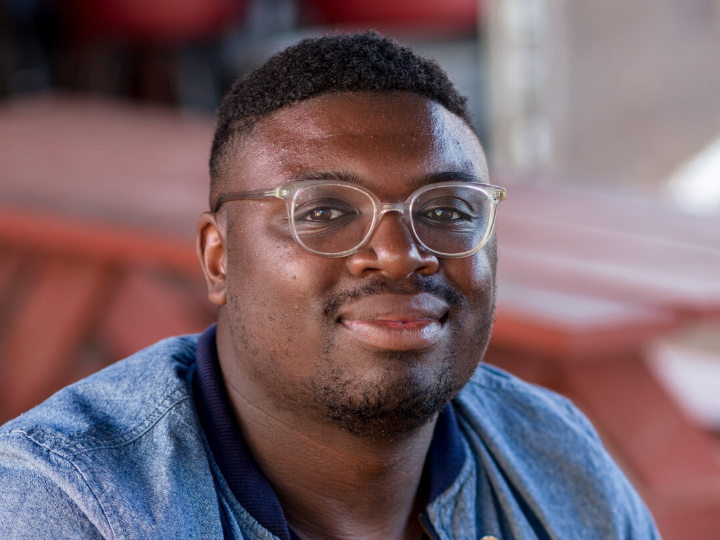 Bryan Washington never strays far from his Houston roots. He grew up here, graduated from the University of Houston with a Bachelor of Arts in English and currently teaches in the English department at Rice University.  Houston is in his bones, reflected in his debut short story collection of life in Houston, "Lot: Stories."
Washington earlier this month received the Swansea University Dylan Thomas Prize for the book.
It was just the latest acclaim for Washington, who has earned significant notoriety for both fiction and nonfiction. He has written for publications ranging from The New York Times to Buzzfeed.  Washington's latest work focuses on the culture and flavors of life in Houston.
"It's a specific Houston I write about," he told an interviewer with Literary Hub.
"The narrators and protagonists of 'Lot' are living singular experiences. Even neighbors are wildly different from one another," Washington said. "Because Houston has no zoning, different people can have very different situations and live in close quarters. Your neighbors are probably from a community you aren't from. Houston is about accepting people for who they are and being open to new experiences."
"I am thrilled a graduate of our outstanding English department has received this extraordinary international recognition," said UH Provost Paula Myrick Short. "Bryan Washington is a world-renowned author, lecturer, and researcher, and I am proud to count him among the distinguished alumni of our university."
The Dylan Thomas Award is the United Kingdom's most prestigious prize for first-time authors and includes an award of 30,000 pounds, or about $37,000.
"I was delighted to receive the international news of CLASS' very own Bryan Washington. He is a singular talent, able to craft deeply personal stories packed with novelistic richness and accounts of Houston's myriad neighborhoods," said Dr. Antonio D. Tillis, dean of the UH College of Liberal Arts and Social Sciences and M.D. Anderson Professor of Hispanic Studies. "Washington is a living testament to the wonders that can happen when natural creative ability is sharpened with education in the artistry of creative literary production."
That's not all. Washington last year was named a "5 under 35" honoree by the National Book Foundation. He also received the O. Henry Award, and the Ernest J. Gaines Award for Literary Excellence. "Lot" also made former President Barack Obama's list of favorite books of 2019.
That's a "lot" of recognition in a very short time.
~ Written by Toni Mooney Smith, executive director of Communications, UH College of Liberal Arts and Social Sciences
---