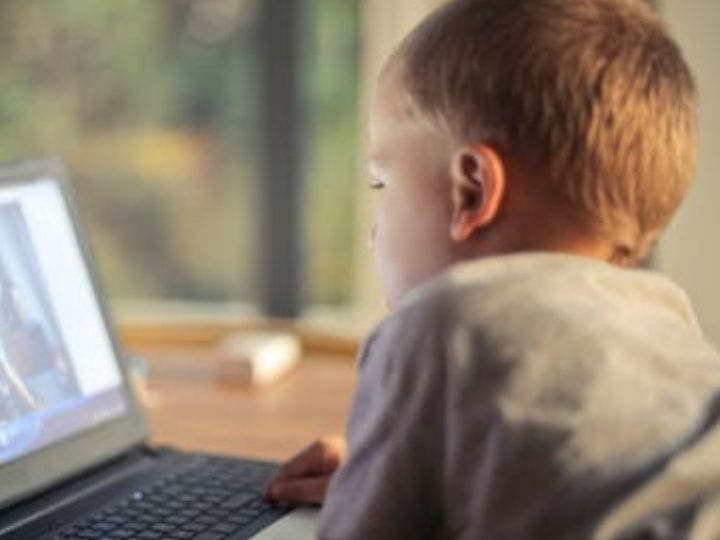 As the COVID-19 virus continues to change the world, the education system has had to shift dramatically. Suddenly parents and teachers are mobilizing remotely to provide the structure needed to educate children of all ages. In many cases parents, working from home, also are trying to teach their children. At the same time, many teachers are becoming students again, learning to teach via Zoom or other online tools. 
From the trenches, advice for both parents and teachers  
Carrie Cutler, clinical assistant professor at the University of Houston College of Education, has experience on all sides of today's uber-modern classroom. She's the mother of eight children — ages 4 to 22 — and before becoming a professor she was an elementary school teacher. Still, her first day helping her kiddos launch their online classes required adjusting mid-flight.  
"The Cutler kids' learning-at-home environment is not as rigorous, lively or engaging as a school setting. It can't be. But that's OK," said Cutler. "Our children don't have to sit in desks or raise their (never cleaner) hands, and parents don't have to become expert teachers. Families do need to provide a space conducive to learning, technology, support and encouragement for their children." 
Cutler advises different strategies depending on the ages of the students.  
For teens, who are used to being very busy, downtime can still be productive. Cutler suggests having them list things they want to accomplish outside of schoolwork. "Mine listed things like playing their instruments, going fishing, learning to use the 3D printer they still can't get working, reading, building model cars," she said. "I'm trying to be sure I make time to help them actually do these things that I've so often put off helping them with because I was busy."  
For younger children, Cutler advises sharing favorite activities from your own childhood to help you both enjoy togetherness. "For instance, we're learning songs I sang as a child and making videos to send to our grandparents. My husband is teaching the boys how to use the mixing board he gave them for Christmas to make Cold Play sound like The Chipmunks." 
Cutler is also an expert on making math fun and has more tips for becoming math-positive on her website. 
Avoiding teacher mistakes  
Samuel Brower, clinical associate professor of social studies education, has advice about navigating some immediate roadblocks.  
"I think the biggest mistake I made, and many others make, when transitioning to online teaching is simply trying to recreate what you were doing before. Online teaching requires a rethinking of teaching and necessitates a different approach," said Brower, who recommends that all teachers and professors simplify, remain flexible and stay patient. 
"So many students and parents are going to be working from home at the same time that they may not be able to hop online during class hours," said Brower. "So, for the classes I am teaching online I am not requiring synchronous meetings. Instead, I am holding virtual office hours through Zoom, where students can hop on if needed and ask questions or call in through their phone." 
Brower recommends teachers shift academic expectations to focus on supporting students' social-emotional wellbeing. "No one was prepared for this and we are all adapting as best we can, but schools are often a safe harbor for students where they are loved and supported while being surrounded by their friends and teachers who desperately care about them," he said. "All of that has been ripped away from them, and they are struggling with adapting to this new normal and on some level, we just need to be there for them so they can feel that support." 
Parents as teachers 
Keith Butcher, clinical assistant professor of school leadership, suggests that parents remember that they have always been teachers. As the parent of three children and foster parent to many more, he would know.  
"I have always believed that every parent was their child's first and only life-long teacher. So, being a teacher for your child is natural; it's something you do every day. The only thing different is the context," said Butcher. 
Butcher suggests broadening the scope of learning. "The best option is to bring learning experiences into your daily routine. Cooking time becomes a lesson in fractions, for example," said Butcher, adding that structure and downtime are both important. He offers these tips: 
Have a routine. During weekdays, schedule time for computer-based learning or time for completing school packets. Also, while maintaining physical distancing, schedule times to get outdoors to enjoy the fresh air and learn some valuable science lessons. Schedule meals, snacks, individual reading time, read aloud time, play time (online), play time (offline) and specific learning times. Don't forget online zoos and museums.

 

Observe weekends. Everyone in the family will need some time to themselves to unwind and recharge.

 

Stay connected to school. Find time for students to FaceTime with teachers or connect with classmates. This will relieve the feeling of isolation and allow students to stay connected.

 

Build a village. Parents should not feel isolated during this time. Connect with other parents who are going through the same experiences. This will allow you to share ideas, ask questions or seek advice.

 
The experts quoted in this release are all available for interview via Zoom or other online methods. If you would like to talk to one of them, please contact Laurie Fickman 
at lafickman@uh.edu 
---