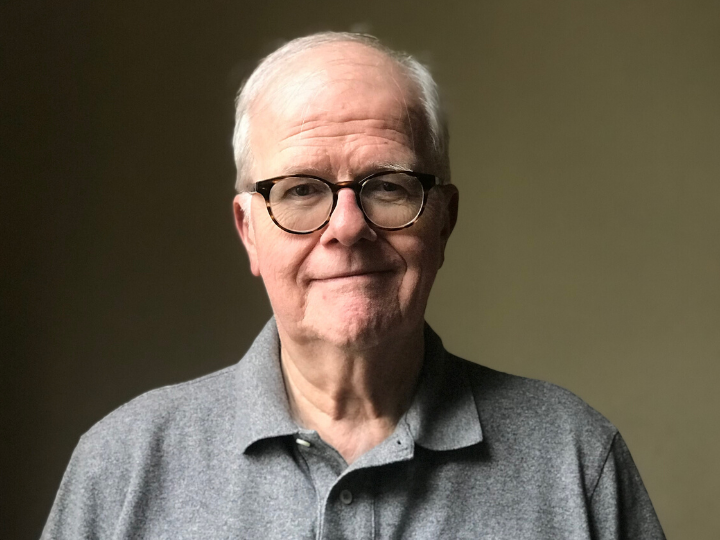 During these unprecedented times, everyone is facing the challenge of managing the emotional and social fallout of the coronavirus pandemic.  
"Fear and anxiety are very common reactions as we face the onslaught of mandated steps to prevent the spread of the virus," said John P. Vincent, director of the Center for Forensic Psychology and co-director of the Center for Couple's Therapy at the University of Houston. "Recommendations to self-quarantine, shelter in place or institute social distance can have profound effects on our psychological well-being and social relationships."
Vincent says there are commonsense steps to take to reduce the negative impact of this crisis.  
Establish a routine. Even if you are stuck at home, having a routine for your day provides some degree of structure and predictability. When your sleep schedule is changed by staying up late and sleeping in, the natural sleep cycle is disrupted and can lead to a host of negative physical and psychological effects. Get a good routine and stick to it. 
Take on neglected projects.  This is a good time to generate your to-do list.  We all have household tasks such as decluttering, donating unused clothing and household objects, home improvement projects and deep cleaning. It is best to break down bigger projects into bite-sized chucks. We get a small burst of the neurotransmitter dopamine in our brain's reward center when we complete small tasks. 
Take a walk. In addition to regular at-home exercise, assuming it is safe, take regular walks in the neighborhood. Waving to neighbors who are also stuck at home is a nice way to make human contact without violating the guidelines for social distance.
Use social media. Keeping in contact with friends and relatives through the various social media platforms is an excellent way to maintain social connection.  Live image formats like Facetime, Skype and Zoom help make social contacts more enriching.
Seek creative outlets. Those of us with talent for music, art and writing can use this time to take on something rewarding in the creative domain. Learning a new song, drawing a picture or writing a short story or poem helps stimulate the parts of our brains that are activated through creativity. Use your smartphone to make a photo essay of favorite images in your home or neighborhood or even make a short film.  Start first with writing the script, then shoot the film and edit it into a final format. Your film can be shared on social media and bring a smile to others you know. 
Make it a picnic. Even though we can't go to restaurants, consider getting takeout and meeting up with family members or friends for a picnic.  There are scores of beautiful outdoor venues where social distance can be maintained.  Plus, you help support the struggling food service industry.
Sharpen your culinary skills. Given that we are relying more on home cooking, seize the opportunity to try out some exciting new recipes. Since access to groceries does not appear to be limited, try out some creative food ideas you find online.
Manage exposure to the news. Given the 24/7 nature of news dissemination, managing exposure to news reports will help direct your attention away from the relentless barrage of dire announcements.  There is sufficient redundancy in news coverage that you are not likely to miss anything important if you check in periodically during the day.  Being glued to the TV is a surefire way to keep your fear and anxiety at the max.
Read a book.  Most of us have books we set aside and never read.  Now is a good time to pick one up, dust it off and start reading.  If you don't have a physical book to read, there are many online platforms where you can get virtually any book on any topic. Reading is great way to occupy your mind with something enriching, entertaining and stimulating.
Resurrect family games and puzzles. Most of us have board games, puzzles and other things that can be great sources of fun and social connection.  Game night as opposed to another night of TV reruns is a great way to break up the monotony and have some old-fashioned family fun. 
Take chill breaks. Use mindfulness, deep breathing, relaxation exercises, medi

t

ation and other mental tools to give your mind a chill break and stem the escalation of anxiety provoking thoughts.  Take four or five breaks throughout the day or whenever your brain slips into the catastrophizing mode. 
Focus on facts not fears.  When possible, reassure yourself with what you know and can control. Most of us are healthy, have decent places to live, people we love and much to be thankful for. Replacing "what if" with "what is" is a good way to keep grounded in reality and avoid getting swept up in avoidable and nonconstructive hysteria. 
Avoid overindulgence.  Stress, boredom and uncertainty can tempt overindulgence in food and drink. Moderation helps make sure that the allure of short term relief and distraction through various indulgences doesn't lead to the inevitable fallout in undermining physical and emotional health. 
Minimize relationship strain.  Being confined to close quarters amidst a climate of anxiety and unpredictability can lead to tension in even the best of relationships. Minor irritants can escalate into nonproductive conflict and further undermine emotional harmony. Each partner can minimize relationship strain by taking positive actions that promote goodwill, acknowledging one's partner's efforts to so the same and owning up when you mess up by sincere apologies, making amends and striving to do better.    
Do something helpful for others. Hand out water bottles to the homeless, take cookies to the neighbors, tip extra big when you get takeout, make donations to a charity or any other act of service will spread joy and give you something meaningful to do with your time.
Practice gratitude. Most of us will still get groceries, coffee, takeout, health care services and other things that give us contact with others who are doing something helpful for us.  Please make an effort to express gratitude.  Thanking people for ringing up our groceries, making a latte or filling a prescription will help them know that their efforts are greatly appreciated. 
---