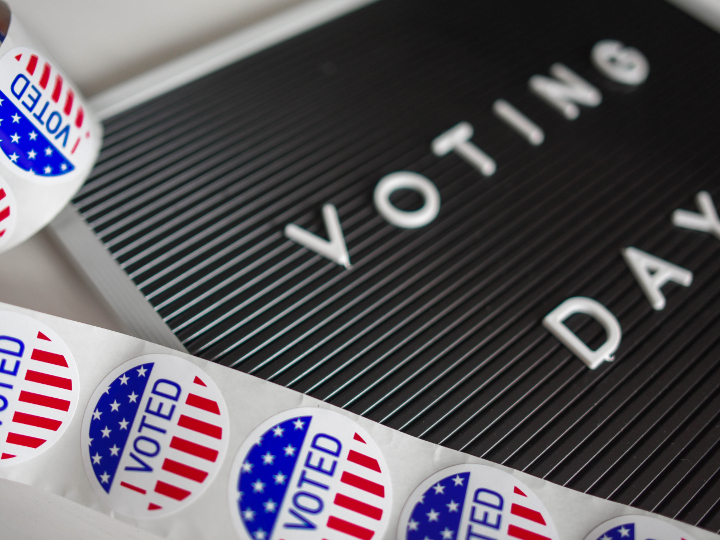 With just days to go before Super Tuesday, more than one out of four registered voters in Texas said Sen. Bernie Sanders is their top choice for the Democratic presidential nomination, according to a poll released Friday by the Center for Mexican American Studies at the University of Houston (CMAS) and Univision.
Sanders received support from 26% of registered voters in the state, with Joe Biden and Michael Bloomberg tied at 20%. Sanders was tied with President Trump in a head-to-head contest, with each receiving support from 45% of voters.
Support for Sanders was even higher among Latinos, with 31% of Latino voters supporting Sanders, followed by Bloomberg with 23% and Biden with 19%.
The CMAS-Univision Poll, conducted Feb. 21-26, found that Latino voters are highly engaged, with 65% of Latino registered voters saying they are almost certain to vote in the 2020 election; that compares to 74% of Texas registered voters as a whole.
The oldest voters are most likely to say they definitely will vote: while 61% of Latino voters ages 18-29 said they are certain to vote, that rises to 71% for those 30-49 and 82% for those 50 and older.
"From July 2019 till today, vote intention has increased substantially," said Jeronimo Cortina, associate professor of political science at UH and associate director of the Center for Mexican-American Studies. "Less than a year ago, just 58% of young voters said that they were definitely going to vote. Today it is 3% higher. This is going to be a turnout election, and young voters will play a very important role."
In the presidential race, President Trump is tied with Sanders, with both receiving support from 45% of registered voters, and loses to Bloomberg by 1 point, within the margin of error, at 44% vs. 43%. President Trump maintains a razor-thin advantage over Biden (46% vs. 43%), Elizabeth Warren (48% vs. 41%), Pete Buttigieg (46% vs. 40%) and Amy Klobuchar (46% vs. 39.
Among Latino registered voters, all of the Democratic candidates win over President Trump by at least 17 points.
Young voters favor any of the Democratic candidates over Trump by a 2-to-1 margin; among African American registered voters the gap for a Democratic candidate increases to 5-to-1 over Trump.
"Texas is becoming more and more competitive and this boom is driven by the emergence of young, progressive Latinos" said Brandon Rottinghaus, a UH political science professor who conducted the poll with Cortina and fellow UH political scientist Jason Casellas.  "Support for policies like Medicare for All and pathways to citizenship are pulling Latino voters into the Democratic Party, and Bernie Sanders is the primary choice for this emerging group." 
Of the 1,004 registered voters sampled for the poll, 38% strongly support Medicare for All, while 51% of Latino voters support it.
When asked about the most important issues facing the state, lowering health care costs ranked first among all Texas registered voters, as well as all Latino registered voters (34% of registered voters and 35% of Latino registered voters), followed by improving wages and incomes (18% of registered voters and 23% of Latino registered voters). Border security to control immigration was listed as an important issue by 19% of Texas registered voters.
"Texans want affordable access to health care," Casellas said. "The inaction of the federal and state governments on improving health care access can have important implications in November."
Look here for more about the poll's findings.
Methodology
Methodology: On behalf of Univision Communications Inc., Latino Decisions conducted a statewide poll of Texas registered voters with an oversample of Texas Latinos. The poll was overseen by Univision polling director Dr. Sergio Garcia-Rios. Overall 1,004 Texas registered voters, including 504 Latinos, were interviewed from combination of landline, cell phone, and online completion modes. All voters were randomly selected and given the opportunity to complete the interview in English or Spanish, at their discretion. Randomized stratified sampling was employed to ensure the appropriate balance of Latinos across state, gender, age, education, and nativity. Post-stratification weights were applied to bring the sample into alignment with the Census CPS estimates of registered voters in Texas. Overall 9% of interviews were in Spanish and 91% in English; 24% Spanish and 76% English among the Latino sample. The final Texas statewide survey contains an overall design error of +/- 3.1%. For the Latino sample the possible error is 4.4%. The survey was in the field February 21-26, 2020.
---