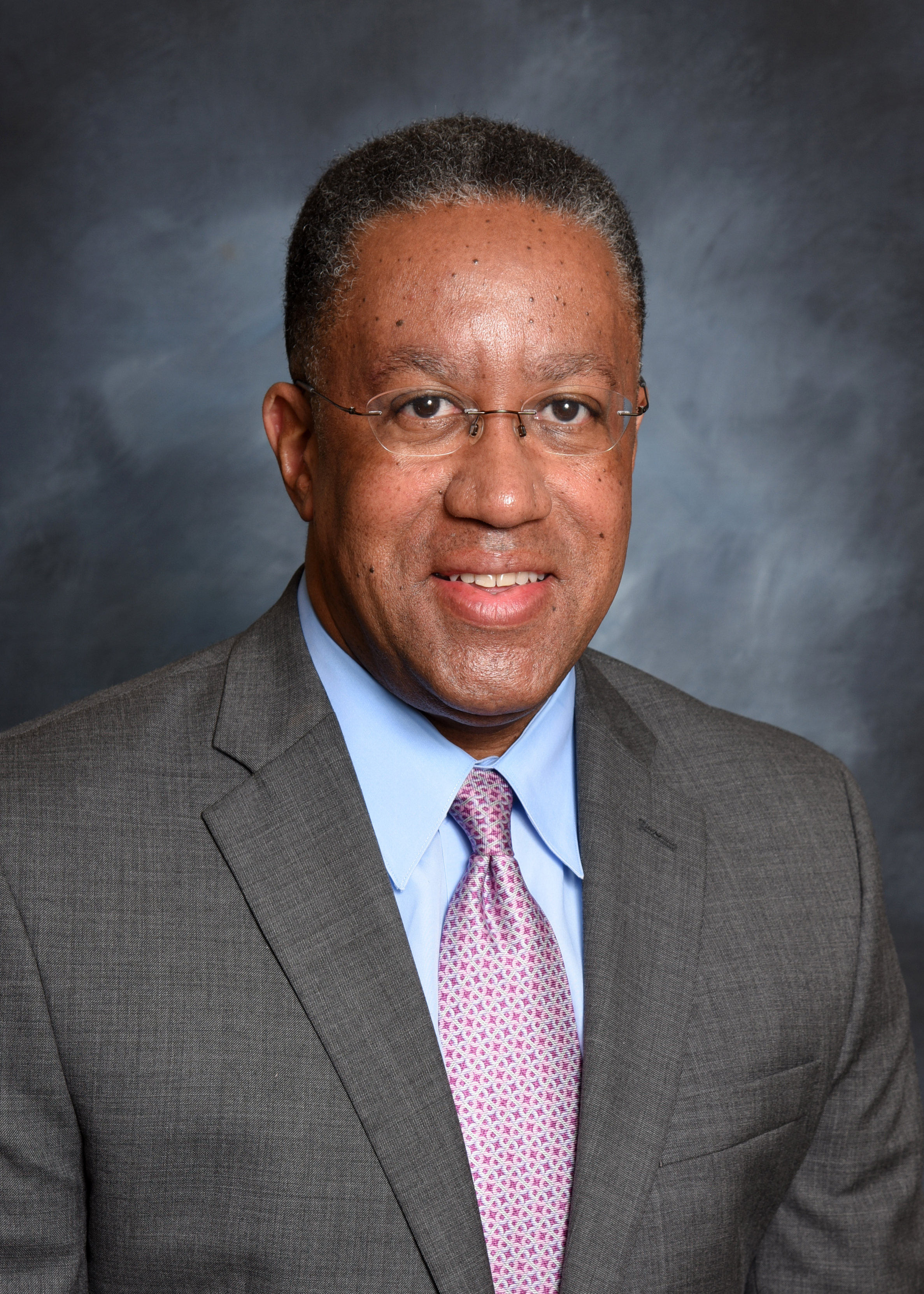 Loren James Blanchard has been named the sole finalist to become the 7th president to lead the University of Houston-Downtown (UHD). Blanchard currently serves as executive vice chancellor for academic and student affairs at California State University, the largest and most diverse system of higher education in the United States.  
"Dr. Blanchard comes to us as a proven leader, an accomplished administrator and a talented scholar," said Renu Khator, chancellor of the UH System.  "Since UHD plays such an important role in Houston, we are fortunate to have an educator of Dr. Blanchard's caliber to lead this institution."
A thorough and exhaustive national search was conducted during the past six months to find a visionary, forward-thinking leader who could fill the UHD presidency. Chaired by Robert Glenn, University of Houston-Victoria president and aided by a search firm, the presidential search committee — ­­comprised of faculty, deans, alumni and other supporters —delivered a strong and diverse pool of experienced candidates with four finalists emerging.
"I look forward to helping UHD continue the great progress it has been making and to fully realize the even greater potential it clearly has," said Blanchard, who is scheduled to take office March 15. "UHD must maintain the momentum it has been gathering and provide the city of Houston with a dynamic educational resource at the very heart of its urban center." 
In his current role, Blanchard develops and oversees educational and student ​affairs policies for the 23-campus system; guides and supports campus administrators on curricula, program design and student services matters; and serves as the chancellor's designee to the CSU's Academic Senate. Blanchard leads the CSU's Graduation Initiative 2025, an ambitious effort to increase graduation rates for all students while eliminating equity gaps and preparing more students to meet California's projected workforce needs by 2030.
Prior to joining the CSU, he was provost and senior vice president of Academic Affairs at Xavier University in Louisiana for seven years directly following Hurricane Katrina. Blanchard also served as associate vice chancellor for Academic and Multicultural Affairs at the LSU Health Sciences Center – New Orleans as well as the provost and senior vice president for Academic Affairs and vice president for Accreditation, Leadership and Accountability within the University of Louisiana System.

Blanchard holds a bachelor's degree from Xavier University, a master's degree in education from McNeese State University, and a Ph.D. in education psychology from the University of Georgia.
As a first-generation college graduate, Blanchard fully embraces the life-changing value of higher education in reaching beyond race and social class to provide a path to success. As President of UHD, Blanchard will continue to lead UHD on its successful path to excellence. UHD is a comprehensive, Hispanic and minority serving, urban public university committed to providing quality academic programs through its five degree-granting colleges that serve the needs of the diverse population of Houston and the surrounding region. It is one of the most diverse institutions in the nation and enrolls over 14,640 students, making it the second-largest university in the Greater Houston area.  
Texas law requires that 21 days must pass before the UH System Board of Regents can formalize the appointment.
---