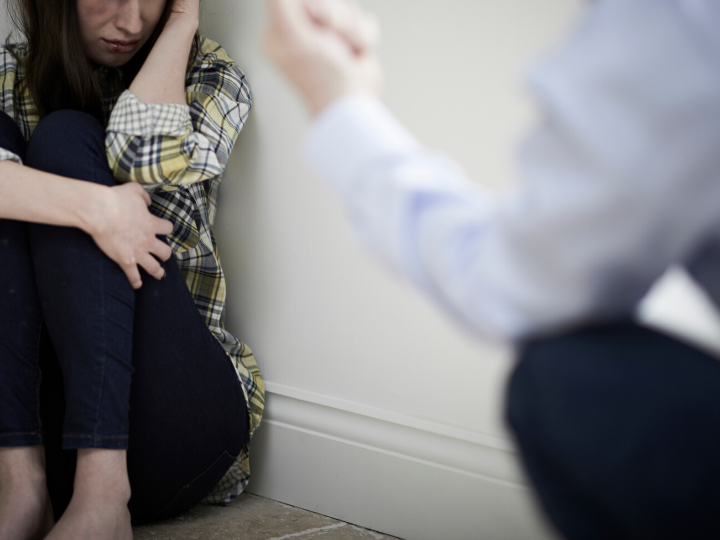 Law enforcement agencies across the world are reporting a disturbing trend amid the coronavirus pandemic — an uptick in domestic violence calls, even prompting the United Nations to call for urgent action. Stay-at-home orders that keep families in close confinement can increase tensions in even the most harmonious relationships, according to Donna Amtsberg, clinical associate professor at the University of Houston Graduate College of Social Work. For families with a history of violence or those on the brink, the ongoing stress and uncertainty only fans the flames.
"Anytime a crisis erupts – from hurricanes to recessions – domestic violence increases, but the worldwide scope of this pandemic is leaving many more victims in its wake," said Amtsberg, who specializes in family violence and crisis intervention. "People are losing employment, rent is coming due and grocery store shelves are empty of basic necessities. If that's not enough stress, the entire family is together with little to no break from one another, and parents are now becoming educators and home schooling."
Some jurisdictions are not only experiencing more domestic violence cases but also an increase in the severity of the abuse. A lack of access to services and support plays a major role, according to Amtsberg. Routine mental health services provided by women's programs have been curtailed, including weekly support groups, individual face-to-face counseling and safety planning. "The abusive partner is now in the home 24/7, making these services too risky to provide over the telephone," she said.
"Women's advocates are also compromised by working long hours, worried about contracting COVID-19, responsible for maintaining social distancing within a shelter and responsible for home schooling their own children while responding to after-hours hotline calls," she said.
In non-crisis circumstances, Amtsberg says it's common for abuse victims to wait to call for help until the cycle of violence diminishes. That plan no longer works since victims contemplating calling for help face questions they've not had to deal with before, such as "if I go to the hospital, will I be seen, will I be taken care of or will I be sent home due to lack of services and providers?"
Amtsberg offers the following recommendations to victims who are trapped in isolation with their abusers:
Text 911. At a time when privacy is scarce and time is of the essence, contacting law enforcement through a text message is now possible.
Some pharmacies have created code words that allow victims to reach out for help with some degree of privacy.
Stay away from areas in the home that can be dangerous, including garages and kitchens, where tools can be used as weapons.
Practice smart social distancing: friends, family and co-workers who are aware of the abuse can find simple ways of reaching out to

provide social support and contact.
When you do venture outside of the home, look for the tell-tale signs of someone who may be in trouble: wearing long-sleeves or turtlenecks even though temperatures are increasing; or wearing sun glasses at night. Simply asking someone if they're safe can save a life.
Memorize the national domestic violence hotline: 1-800-799-SAFE (7233)
---