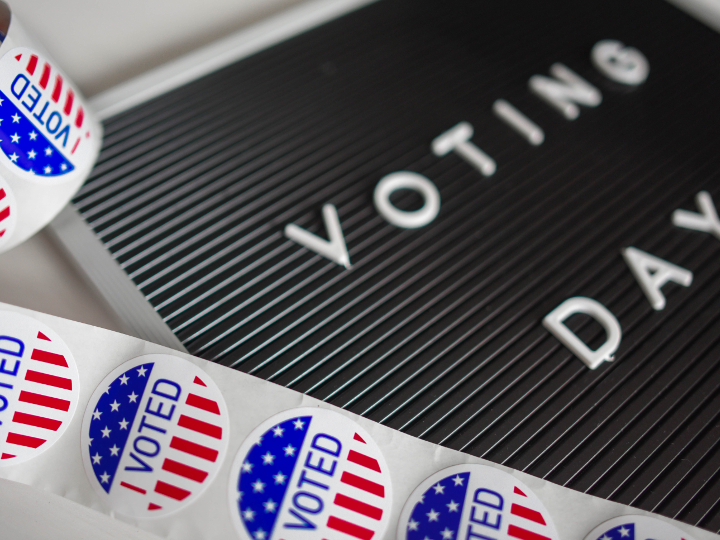 Texas will be a battleground in 2020 as both political parties try to win over the large and growing Latino voting block – Democrats hope to increase their margins of support and Republicans hope to reinforce their foundation among conservative Latino voters.
A new report from the Center for Mexican American Studies at the University of Houston found that Latino Republicans in Texas will be key in efforts to shift the state away from reliably Republican voting patterns.
Republican messaging, the researchers said, could make the difference.
"The Latinx vote will be the decisive part of the 2020 election," said Brandon Rottinghaus, a political science professor at UH and lead author of the study, using a gender-neutral term for the demographic group. "Republicans have long counted on a base of support from the Latinx community. If they don't hold that support in 2020, Texas will turn blue."
Texas is home to one of the largest Latino populations in the nation; by 2022, it is expected to become the largest population group in Texas. Texan Latino voters tend to support the Republican Party in larger numbers than their counterparts in other states, with support for Republican candidates receiving between 18% and 45% of the Latino vote over the past decade.
The report, "Six Myths about Texas Latinx Republicans," explores the reasons for that and suggests that these  voters remain firmly in play for 2020.
Rottinghaus and co-author Rudy Fonseca, field director for the Harris County Republican Party, identified the six myths and offer insights into whether past affiliations and party loyalty are changing. The myths are:
Latinos are natural Democrats. (They found this is more true nationally than in Texas.)
Latino Republicans are less conservative than other Republicans. (Yes, but that doesn't mean they identify as moderates.)
Latino Republicans are growing more moderate as Republican Party rhetoric grows more conservative. (Polling data shows Latino Republicans, like Republicans overall, became more conservative between 2016 and 2018.)
Latinos only support the Republican Party because they are culturally conservative. (Social issues – abortion rights, gay marriage – matter, but so do other factors, including household income and age.)
Latino Republicans are "softer" on illegal voting and immigration than other Republicans. (They view the issues as less serious, but their views on immigration don't align with those of Democrats.)
Latinos don't feel welcome in the Republican Party. (Not necessarily; about 60% of Latino Republicans say they feel welcome.)
The report found immigration and border security are among the main differences between Texas Latino Republicans and the party overall. With immigration a key issue for 2020, that split may prove important in voting patterns. But on other issues, Texas Latino Republicans aren't so different from their fellow Republicans, especially on President Trump's judicial nominations and trade policy, on illegal voting in Texas, and other social issues.
"The building blocks of support for Texas Republicans in the Latinx community are there: Latinx Republicans are more pro-life, they favor low taxation, and they embrace religion more than Latinx Democrats," Rottinghaus said.  "The right messaging can attract Latinx voters, but the wrong messaging can repel them."
A copy of the full report is at: https://www.uh.edu/class/cmas/publications/report-series/
---