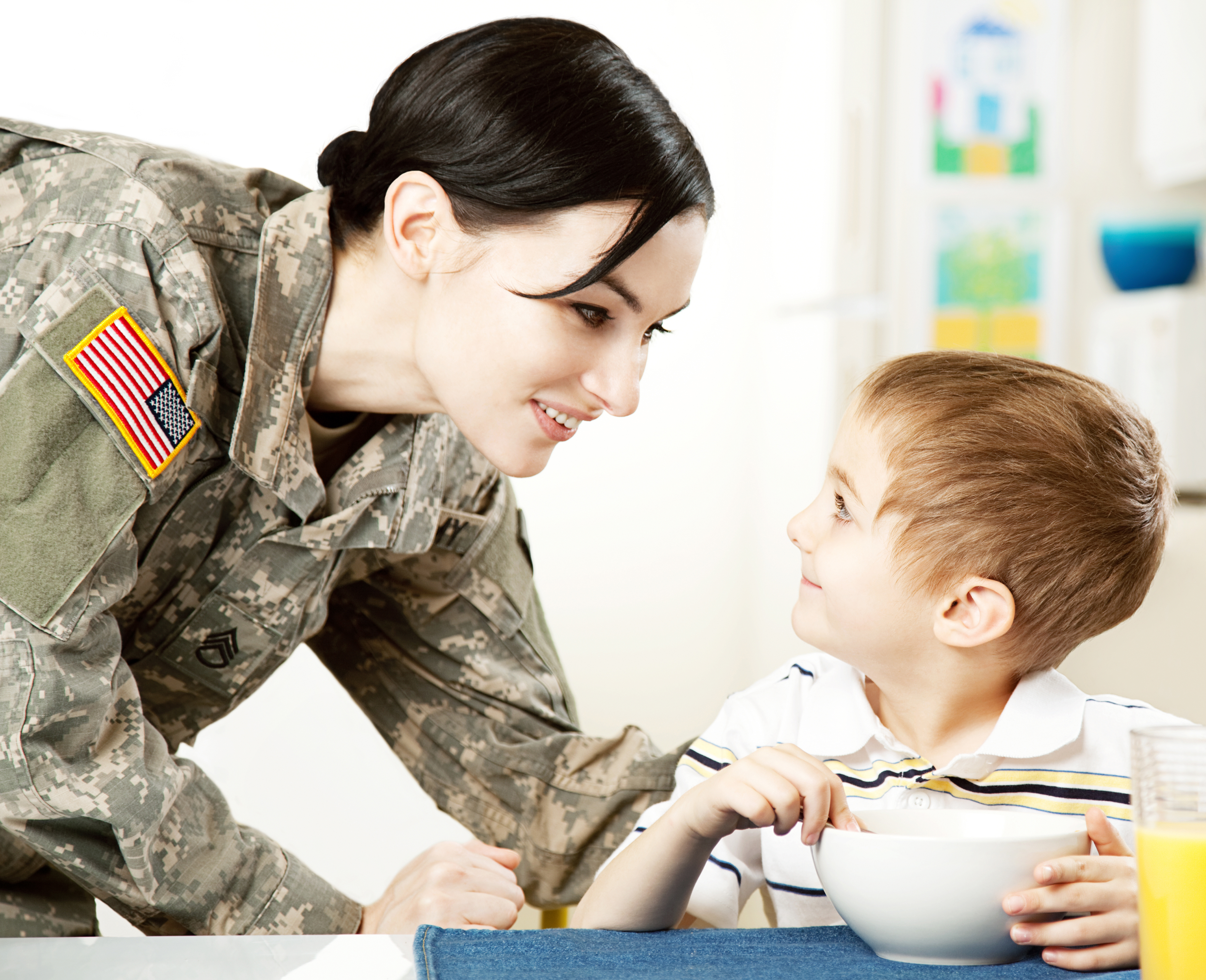 Veterans returning home after serving in the military can face many challenges readjusting to civilian life — from finding work to finding enough food to feed their families. Veterans are twice as likely to lack regular access to sufficient quantities of affordable, nutritious food compared to the general U.S. population. Nearly one in four veterans is food insecure. For veterans who are also parents, this can have lasting effects on their children.
Food insecurity puts kids at increased risk for depression, chronic health conditions, impaired learning and decreased productivity in school, further exacerbating economic, academic and health inequalities. In an effort to develop interventions to help these families thrive, the University of Houston has launched a new study to identify veterans' barriers to food.
While the primary solution to food insecurity is to provide monetary support through the Supplemental Nutrition Assistance Program (SNAP) or meals through food pantries, project leader Nipa Kamdar said veterans often face additional challenges beyond just financial limitations.
"Veterans may also have physical or mental health disabilities and limited social support that further restrict their access to food," said Kamdar, a postdoctural fellow in the UH Department of Health and Human Performance and the VA HSR&D Center for Innovations in Quality, Effectiveness and Safety, Michael E. DeBakey VA Medical Center. "There is limited knowledge about the barriers to accessing food within the veteran community. By improving access, we can reduce the negative social, academic, and health effects associated with food security inequalities that children experience."
In the study, funded by the William T. Grant Foundation, Kamdar is using a unique research method called photo elicitation that requires study participants to take photographs of what they consider to help or hinder access to food in their community. The photos help them share their experiences and guide the conversation on what needs to be done to make it easier for parent veterans to provide for their families.  
Study participant Alisha Strife, 33, was medically discharged from the Army in 2005 after a Humvee accident in Iraq "shattered the entire right side" of her body, as she described it. Married with two daughters, her family struggled mightily as her body healed.
"It is hard dealing with the pain and having to miss work. Veterans don't want to ask for help or they think that they don't need help. The veteran will actually do without in order to feed their family," she said. "This study helps me heal because I'm able to share my story through photos and that's beneficial."
Key statistics:
27% of post-9/11 veterans experience food insecurity
41% of post-9/11 veterans have a service-connected disability
5.2% of veterans with a service-connected disability were unemployed
"Meeting with these courageous veterans one-on-one and in group sessions really starts a dialogue to find meaningful ways to address the issue of food insecurity. The photographs help identify what's really happening, when perhaps it wasn't so clear in the beginning," said associate professor Daphne Hernandez, who is mentoring Kamdar on the project and principal investigator of the grant funding the study.
There are 18 low-income, post-9/11 veterans between the ages of 25-52 and with children between the ages of 5-11 participating in the study. This project has benefited greatly from community partners including the Veteran Service Offices at the University of Houston-Downtown and San Jacinto Community College, the Veteran Resource Center at Texas A&M University and Combined Arms, a Houston-based organization working to ease veterans' transition to civilian life. These community partnerships not only helped with recruitment but also will be key in eventually translating study findings to help veteran families.
---