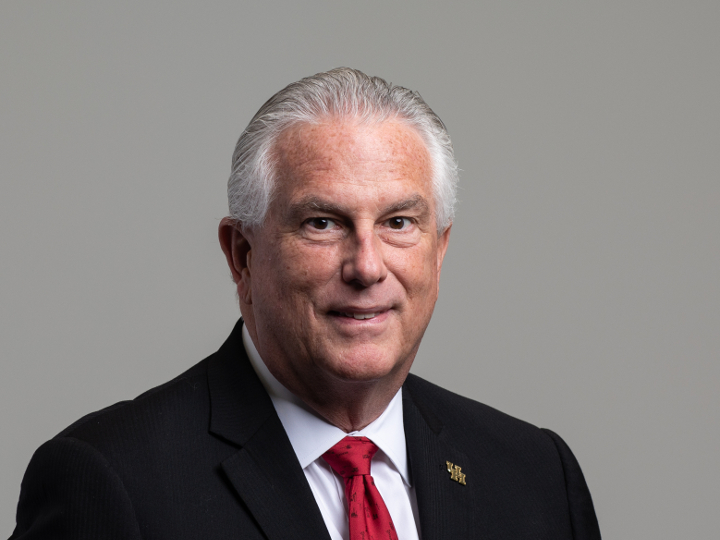 Charles McConnell, executive director of the Center for Carbon Management in Energy at the University of Houston, has been named to an advisory committee charged with helping to guide the Environmental Protection Agency on issues related to the chemical industry.
His term on the Chemical Assessment Advisory Committee will continue through September 2021.
The Center for Carbon Management in Energy (CCME) was launched by UH Energy earlier this year as an academic-industry consortium working to reduce industry's carbon footprint and find new business opportunities to utilize carbon dioxide, methane and other greenhouse gas  emissions.
McConnell, a former energy executive and assistant secretary in the U.S. Department of Energy during the Obama administration, was recently named executive director of the CCME. Tracy Hester, an environmental lawyer and lecturer at the UH Law Center, serves as co-director.
McConnell said one key issue the advisory committee will deal with is balancing pressure to roll back regulations with ensuring adequate safeguards for manufacturing, transporting and storing chemicals. "There is ineffective regulation to be addressed," he said. "At the same time, the public is impacted by chemicals tanks on fire in Crosby and Deer Park."
Petrochemical tank fires at Intercontinental Terminals Co. in Deer Park in March and at KMCO in Crosby a few days later have raised questions about how best to ensure safety. McConnell said his background – he has both a chemical engineering degree and a master's degree in business, working for industry and for DOE, where his portfolio included the national research labs – will be a good foundation for the role.
 "It's not all science and not all business," he said of the balance between competing interests, noting that his current role in carbon management combines both. "It is essential to transform technology and market development to both capture emissions and to find ways that industry can commercialize them."
---