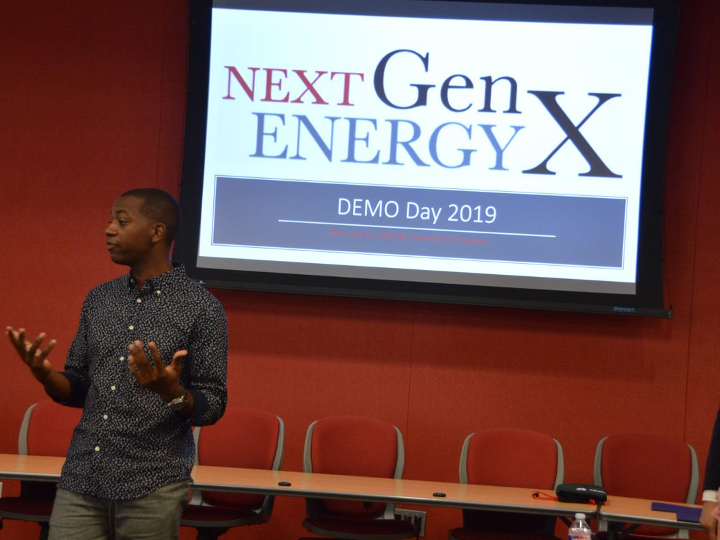 A program designed to introduce women and underrepresented minorities to jobs in the energy industry has been named one of INSIGHT Into Diversity's 2019 Inspiring Programs in STEM.
Next Gen Energy X, funded by the U.S. Department of Energy and run by the University of Houston, serves students from UH and Texas Southern University.
The awards were announced Thursday.
"This program is serving a valuable role in helping prepare today's students to be tomorrow's business leaders," said Paula Myrick Short, UH senior vice president for academic affairs and provost. "The world will be faced with critical decisions in the coming years as both the demand for energy and the need for environmental sustainability are projected to grow. Next Gen Energy X and similar programs offer an opportunity to ensure that future leaders are ready for the challenge."
The energy industry needs to attract younger workers as aging baby boomers leave for retirement. But polling has shown that younger workers, including the highly skilled STEM-trained workers the industry needs, are concerned about the industry and its environmental practices.
The program offers 20 undergraduates – 10 from each school – six-week paid internships to learn about energy sector careers and work in interdisciplinary teams on projects based upon technologies patented by UH faculty or DOE researchers.
Erika Henderson, assistant provost for faculty recruitment, retention, equity and diversity at UH, said the program helps to prepare students to work as entrepreneurial managers in the energy and technology industries.
"The students learn how to take a technology from lab to market, including how to develop marketable products from faculty inventions," Henderson said.
The program is already showing results: Henderson said 50% of students in the first cohort have found jobs or internships in the energy sector or another STEM field.
Taylor Nunley, a UH senior majoring in biology, said her experience with the project in 2018 helped  shape her career plans and led to an internship at the Energy Department's Brookhaven National Laboratory this summer.
"I realized I wanted a career that exists at the intersection of science and business," she said. "Through the Next Gen Energy X program, I got an internship that will allow me to work on technology commercialization of DOE projects."
Insight into Diversity also sponsors the Higher Education Excellence in Diversity (HEED) Award, the only national honor recognizing U.S. colleges and universities that demonstrate an outstanding commitment to diversity and inclusion across their campus.
UH, along with the UH Law Center and the UH College of Nursing received HEED awards for each of the past three years.
---