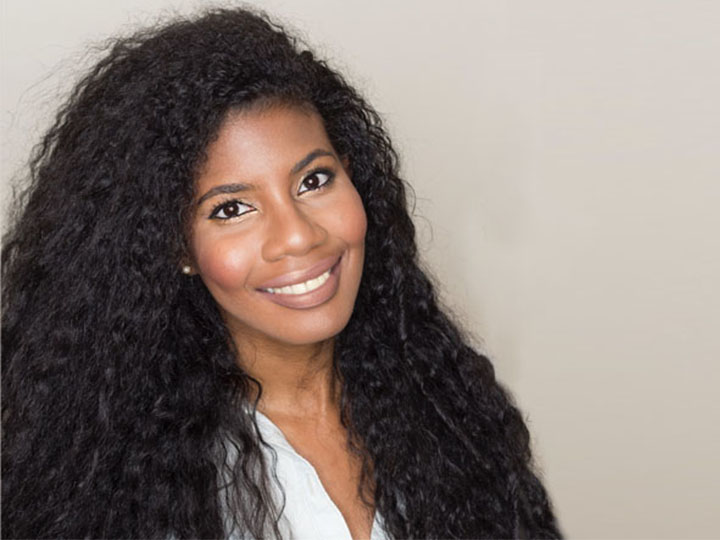 New York Times bestselling author Nic Stone will headline a free back-to-school event Friday, Aug. 16 at the University of Houston, delivering an empowering message about the importance of diversity, inclusion and self-discovery.
Stone earned accolades for her 2017 debut novel, "Dear Martin," which addresses race relations in America through the eyes of an African American teenager who writes letters to Martin Luther King Jr. Her second novel, "Odd One Out," explores gender, sexuality and friendship, and her third, "Jackpot" (due out in October), examines class and privilege.
Stone will speak at the UH College of Education's First Lecture event, which starts at 11 a.m. at Cullen Performance Hall. The annual event is designed to give students, faculty, staff and guests a memorable and motivational start to the academic year.
"The main takeaway I want attendees to get from my talk is that everybody has some magic inside of them," said Stone. "Depending on who you are and where you come from, sometimes there are people who have gotten the message that there is no magic. I find that's the case with a lot of marginalized people. But it's up to each person to find that magic and decide what they're going to do with it."
Born and raised in Atlanta, Stone recalls being the lone black student in many of her classes, reading often but not relating to any of the characters.
"The things I write about now are the things I was dealing with as a kid," Stone said. "I'm thankful I have the opportunity to talk about some of this. In my work, I'm getting to show kids they're not alone."
Stone dropped out of college twice before graduating from Spelman College in Atlanta and finding her voice as a writer. She said she felt compelled to write "Dear Martin" after Jordan Davis, an unarmed black teenager from Florida, was killed by a white civilian in November 2012. At the time, Stone had a five-month-old son. The subsequent shooting death of Michael Brown, a black teen, by a white police officer in Ferguson, Mo., reinforced Stone's drive. Stone's father was a police officer.
"It shook me to my core that there might come a day where someone looks at my little boy and sees a grown man and thinks that man is threatening to them," said Stone, whose sons are now 7 and 3.
Bob McPherson, dean of the College of Education, said Stone's insights should resonate with the college's aspiring teachers, administrators, counselors, psychologists, health specialists, researchers and other attendees.
"We want our students to feel supported and empowered through their academic journey, as they learn more about themselves and go on to help communities in need," McPherson said.
WHAT: University of Houston College of Education's First Lecture event featuring bestselling author Nic Stone
WHEN: 11 a.m., Friday, Aug. 16
Doors open at 10:30 a.m. Book signing immediately follows event.
WHERE: UH Cullen Performance Hall, 4300 University Drive, Houston, TX 77204 Click here for directions and parking locations.
MEDIA CONTACT: To schedule interviews with Stone, please contact Sara Tubbs at 713.743.4248 or sstubbs2@uh.edu.
---