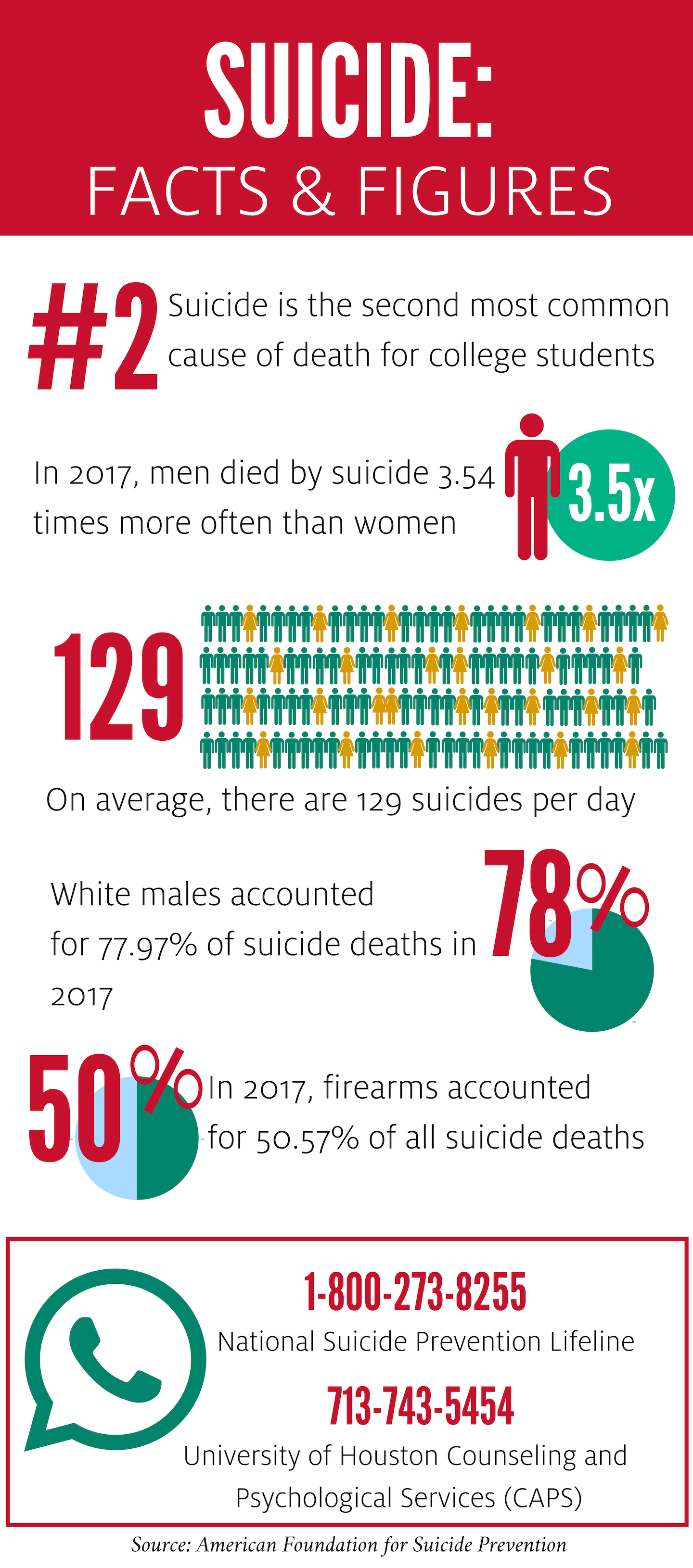 More than 200 people are expected on the University of Houston campus Saturday, April 6, for the annual "Out of the Darkness" campus walk, intended to raise awareness and funding to combat suicide.
The walk, part of a national project from the American Foundation for Suicide Prevention, is at 11 a.m. Registration begins at 10 a.m. in Lynn Eusan Park, near the Hilton University of Houston. Map. You can register and donate here.
Patrick Lukingbeal, director of UH Wellness, said the walk provides a way for people to honor a family member or friend who has died by suicide, as well as offering education and resources on preventing suicide.
"It helps people normalize the idea that we should not be afraid to approach or intervene if we think someone is suicidal," he said.
Suicide is the second most common cause of death for college students, according to the American Foundation for Suicide Prevention, and Lukingbeal said there are several reasons.
"More students are coming to college than 20 or 30 years ago," he said. "More students are coming with more complex (mental and emotional) situations. They may have been diagnosed with depression or anxiety in high school, and now they are transitioning to new environment."
College students also may not seek help for depression or another mental illness because they fear the stigma or don't realize what is wrong.
Campus and community organizations will be at Saturday's walk with information and resources for treatment. Mariellee Aurelio, a pharmacy student at UH, will be among the speakers, sharing her story of suffering and finding help through the campus Counseling and Psychological Services when she was an undergraduate.
Asking for help wasn't easy; she hung up before speaking the first time she called CAPS. But somehow, she reached out, and now she is paying it forward.
"For the people that are struggling, I think it is good to see somebody else who has struggled and is doing well," she said. "And if you have lost somebody to suicide, it's important to know you shouldn't feel guilty. People do a good job of hiding it."
---