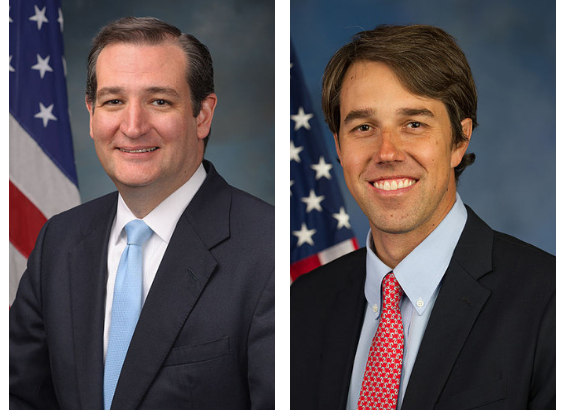 Sept. 28, 2018 UPDATE:
The Sept. 30 debate between Senator Ted Cruz and Congressman Beto O'Rourke has been postponed. Senator Cruz will be in Washington, D.C. for weekend votes.
UH, Univision 45 and ABC-13 are working with the campaigns to find a new date to reschedule.
Updated details will be posted as soon as they become available.
---
Sept. 14, 2018
The University of Houston has been selected to host the debate between U.S. Senator Ted Cruz and U.S. Congressman Beto O'Rourke of El Paso. The debate at UH, one in a series of three across the Lone Star State, will take place Sunday, Sept. 30 from 6-7 p.m.

"The University of Houston is pleased to have been chosen as the host for this important debate," said Jason Smith, UH vice president for governmental relations. "We have been fortunate to host a number of high-profile, nationally relevant events in recent years. This debate will be another chance for Houston to witness an important part of the democratic process."

ABC 13 and Univision will televise and moderate the much-anticipated 60-minute, town hall style debate, which will focus on domestic policy.

The UH venue has not yet been finalized, additional details are expected to be finalized early next week. In addition to the debate at the University of Houston, the campaigns announced their intentions to debate Sept. 21 in Dallas and Oct. 16 in San Antonio.
---